Over sixty years of knowledge working for you
From our emergence in the precast concrete marketplace in 1960 as Smith-Cattleguard, our focus has always been on creating innovative products to solve problems and contribute to the world around us. We started the company with a new idea – a precast concrete cattleguard to keep the cows from roaming on local farms – but the vision of our founder, David G. Smith, and his son, Rodney I. Smith, soon propelled the company in new directions.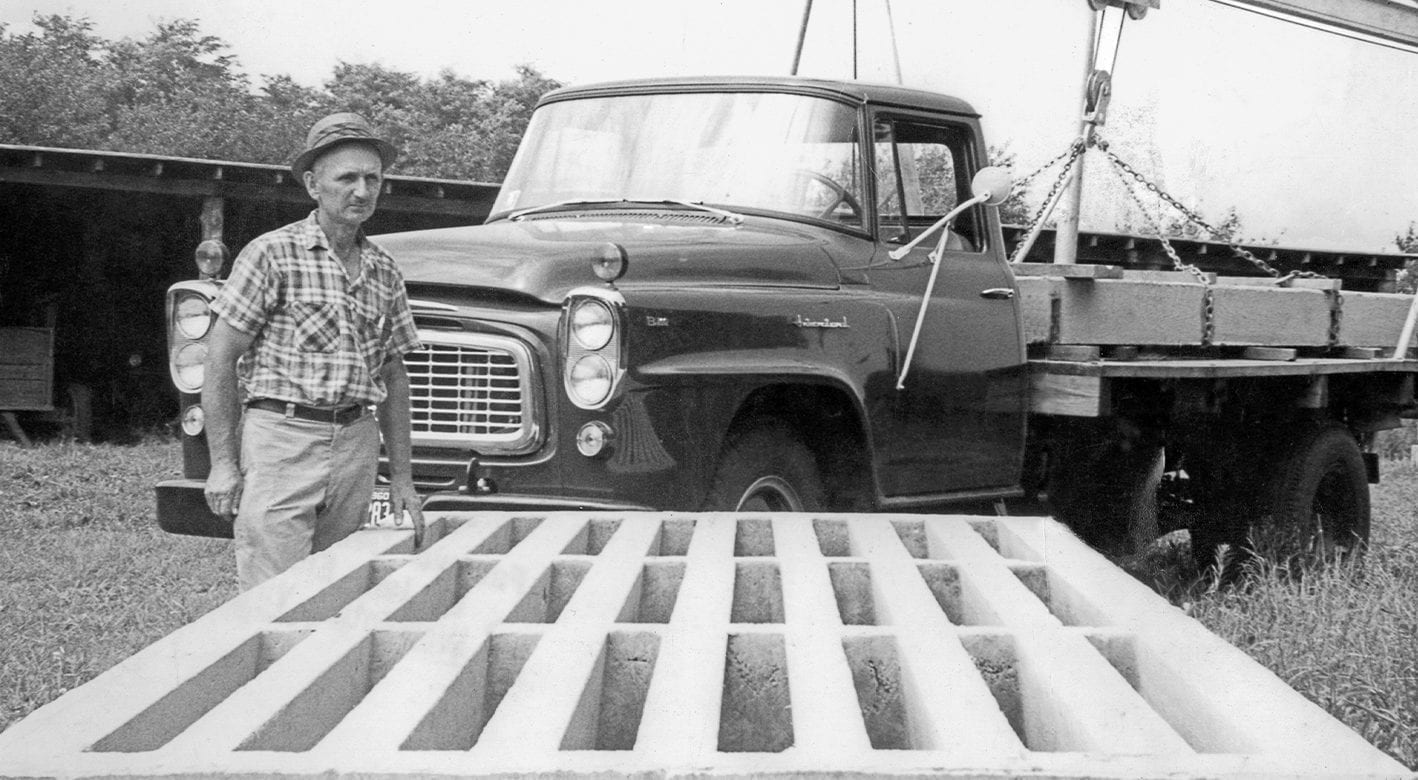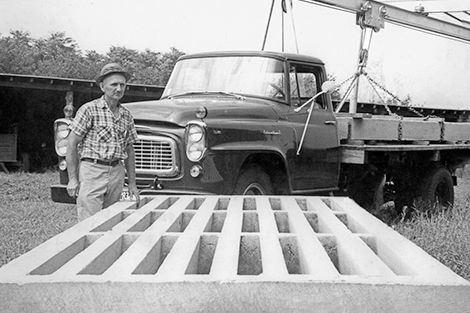 1960
David Smith founds the Smith-Cattleguard Company on the family farm. Son, Rodney Smith, joins company.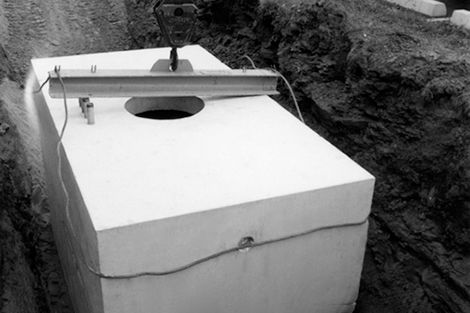 1965
First underground precast concrete utility vault product developed for power companies. Utility product line expands.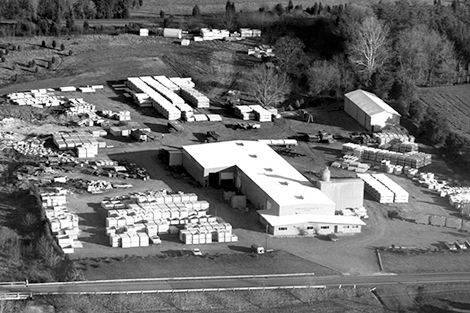 1970
Smith-Cattleguard outgrows its first facility on the family farm and moves into a new 10,000 sq. ft. plant at the current location.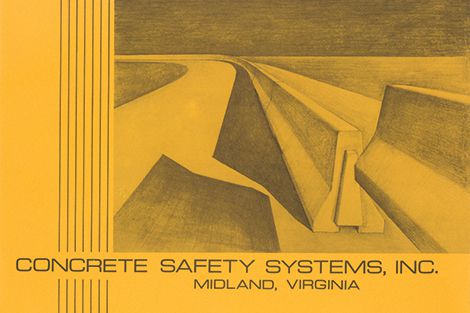 1977
Concrete Safety Systems company formed to rent precast concrete highway safety barrier.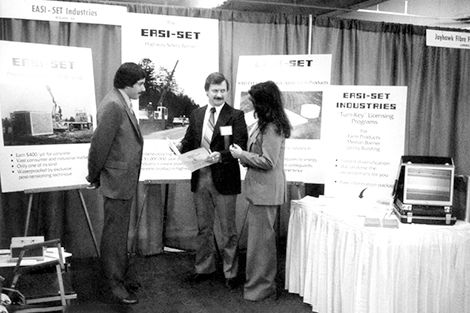 1978
Easi-Set all-precast concrete buildings developed. Easi-Set Worldwide formed to license Smith-Midland-developed products across the globe.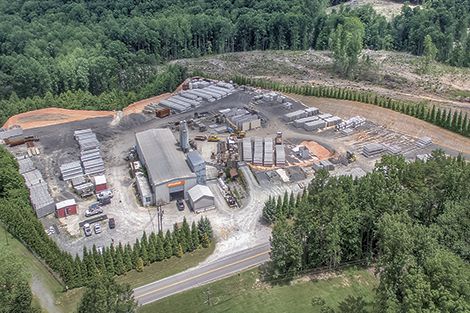 1979
Reidsville, North Carolina plant opened to meet growing production demands. Roderick Smith would become General Manager in 2015.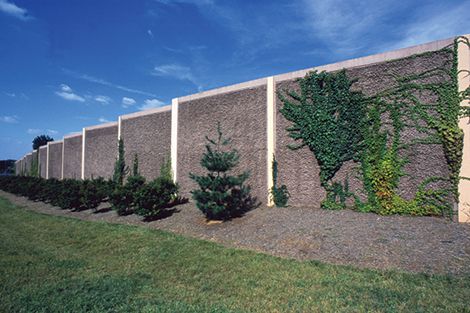 1981
First sound wall system, "Sierra Wall," introduced to transportation product line.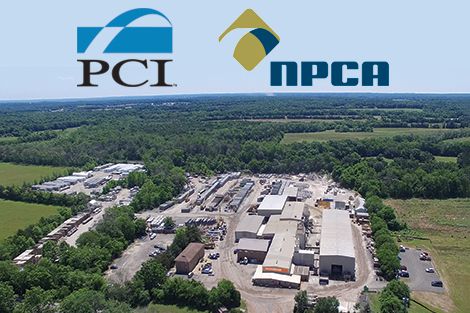 1989
The Virginia plant is one of the first round of 14 plants certified in North America by the National Precast Concrete Association (NPCA). Currently certified by both PCI and NPCA.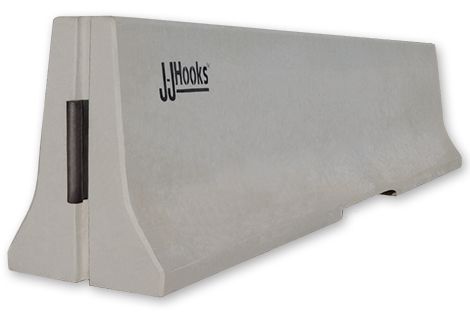 1990
Smith-Midland develops and patents the J-J Hooks highway safety barrier connection system. Easi-Set licenses the product worldwide.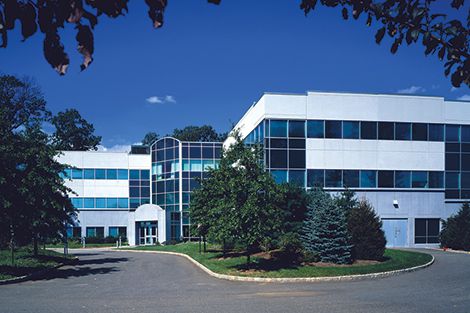 1992
SlenderWall precast/steel-stud modular building panels developed and licensed by Easi-Set. First project installed, Health Insurance Plan building in North Brunswick, NJ.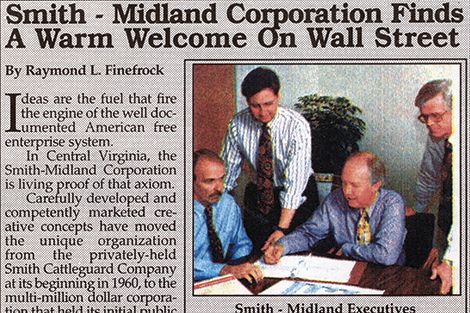 1995
Smith-Midland Corporation goes public (SMID) as the holding company for six divisions. Rodney Smith is named Chairman. In 2020 SMID is listed on NASDAQ. Stock valuation on 2/3/21 was over $56 million.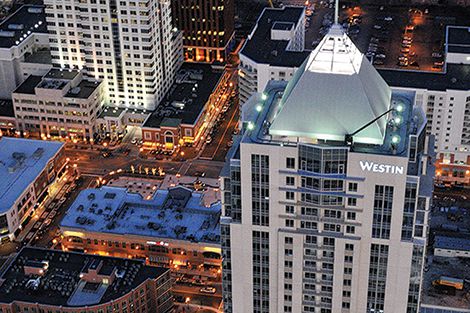 2007
SlenderWall installed on the tallest building in Virginia, The Westin Luxury Hotel and Residences in Virginia Beach.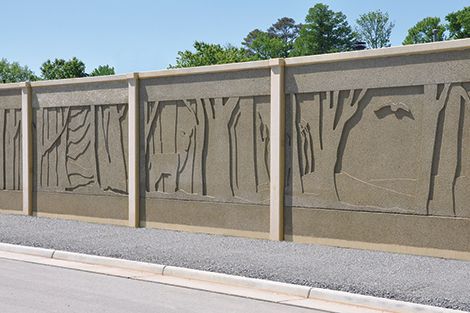 2012
Easi-Set licensed producers surpass the 1,000,000 sq. ft. milestone of SoftSound absorptive sound wall production.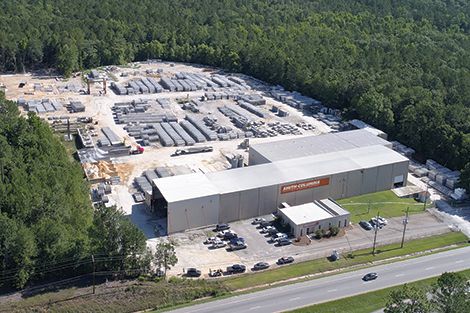 2016
Hopkins, South Carolina plant opens – allowing Smith-Midland to reach customers across the mid-Atlantic and southeastern markets.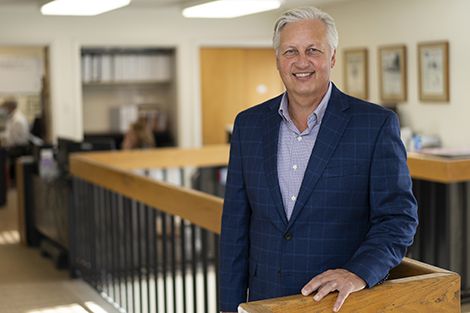 2018
Ashley Smith chosen as CEO of the Smith-Midland Corporation, the third generation of Smith family leadership.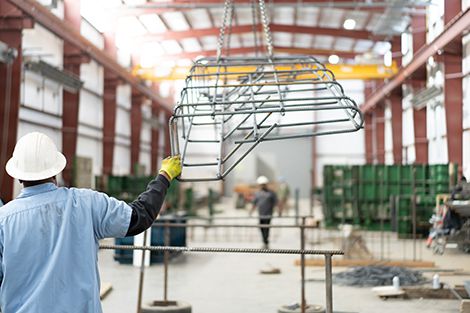 2020
A second larger manufacturing facility opens in Reidsville, NC greatly expanding capacity to serve customer across Smith-Midland full market area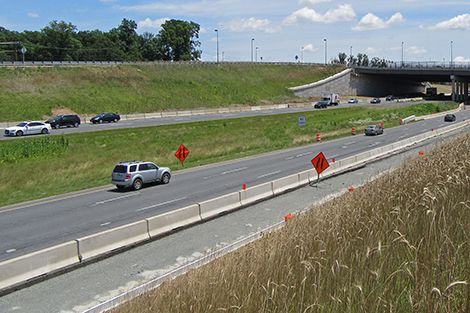 2021
J-J Hooks total production reaches a milestone of 16 million linear feet worldwide – enough to reach across the United States from New York to Los Angeles.
Now in its third generation, Smith-Midland Corporation continues to develop and market industry-changing products, like the J-J Hooks traffic barrier system, our Easi-Set total-precast utility buildings or SlenderWall architectural cladding panels. Through the Easi-Set Worldwide subsidiary, we provide licensing for five innovative product lines to precast manufacturers throughout the world. These groundbreaking systems make Easi-Set the industry's leading licensor and provide high-quality, profitable product offerings for precasters.
A publicly traded corporation since 1995, Smith-Midland continues to evolve, innovate and enter new markets, adding manufacturing facilities in North Carolina and South Carolina to serve the construction industry. Through another subsidiary, Concrete Safety Systems, we are the leading supplier of rental safety barrier in the Mid-Atlantic region and manage logistics for security barrier installations throughout North America.
While we are known as a major regional precast concrete manufacturer, we think of ourselves as a place where people are developed. We bring together elite engineering, dedicated support staff and a skilled production team in a workplace dedicated to lean manufacturing to satisfy the needs of our customers. At the core of everything is passion for precast and our desire for continuous improvement. Whether it is through our award-winning projects, an ongoing focus on safety, or community involvement, we strive for excellence in all our operations, backed by superior service and a commitment to our Associates and our customers.
Patented Products
Research and development has been integral to the Smith-Midland philosophy since our very first day. We designed and patented many of our own products to meet a need or solve a problem for our customers – like the J-J Hooks positive connection safety barrier system. The connection system enables the barriers to slide quickly into place, significantly speeding installation, and making it easier and safer for work crews. Our family of innovative proprietary products:
Family of Companies
Smith-Midland Corporation consists of three precast concrete manufacturing facilities, a product licensing subsidiary, a barrier rental company and an internal advertising/marketing operation.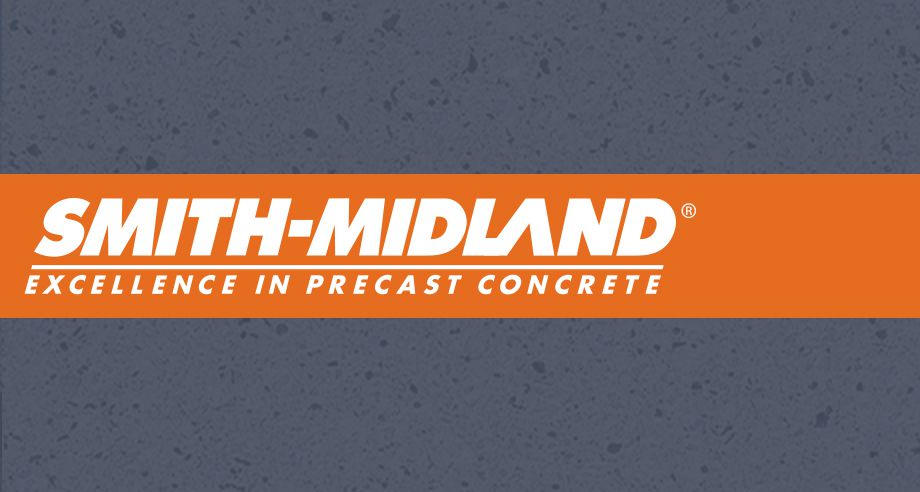 Smith-Midland
Manufactures thousands of precast concrete products at three plant facilities: Smith-Midland in Midland, VA.; Smith-Carolina, in Reidsville, N.C.; and Smith-Columbia, in Hopkins, S.C. These three strategic locations enable us to serve a significant portion of the Eastern Seaboard – from New York to Atlanta.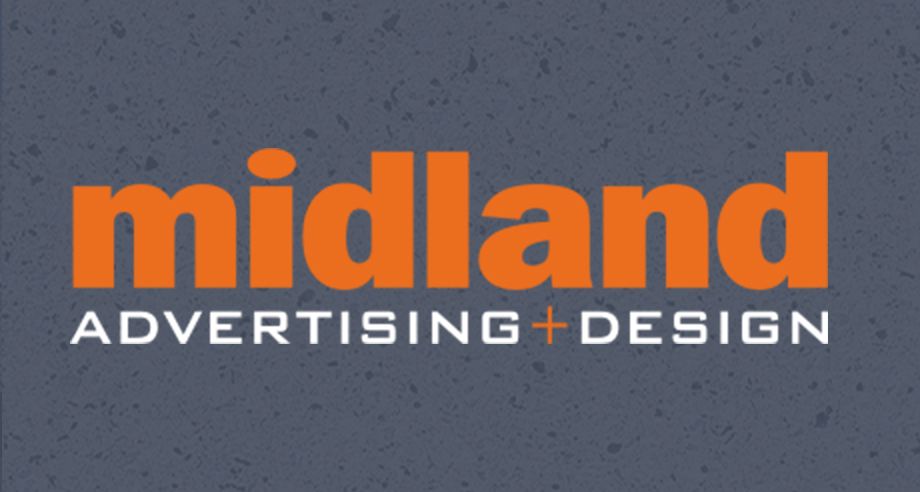 Midland Advertising + Design
A full-service advertising and public relations firm.
Company Culture
Skilled craftsmanship, innovation, and an entrepreneurial spirit have been at the center of the Smith-Midland culture since its founding. Wrapped around those core values is a passion for our people and our customers. We encourage our Associates to learn and grow, and they provide the foundation for our success. At the end of the day, we're builders, and our goal is to contribute to the world around us by constructing a safer, more resilient world while enriching the lives of our Associates and the communities where we live and do business.
Lean Manufacturing
Smith-Midland Corporation utilizes lean manufacturing processes and training that emulates the Toyota Production System. That means our goal is to eliminate waste, maintain a clean, well-organized working environment, and reducing inefficient work practices at every opportunity.
We tear down the walls on traditional manufacturing methods and take a more holistic approach to the process of producing precast concrete products. Ultimately, building a better, bigger, and stronger company which, in turn, results in; more value for our customers; more profits for our investors; and a place where our associates can grow and prosper.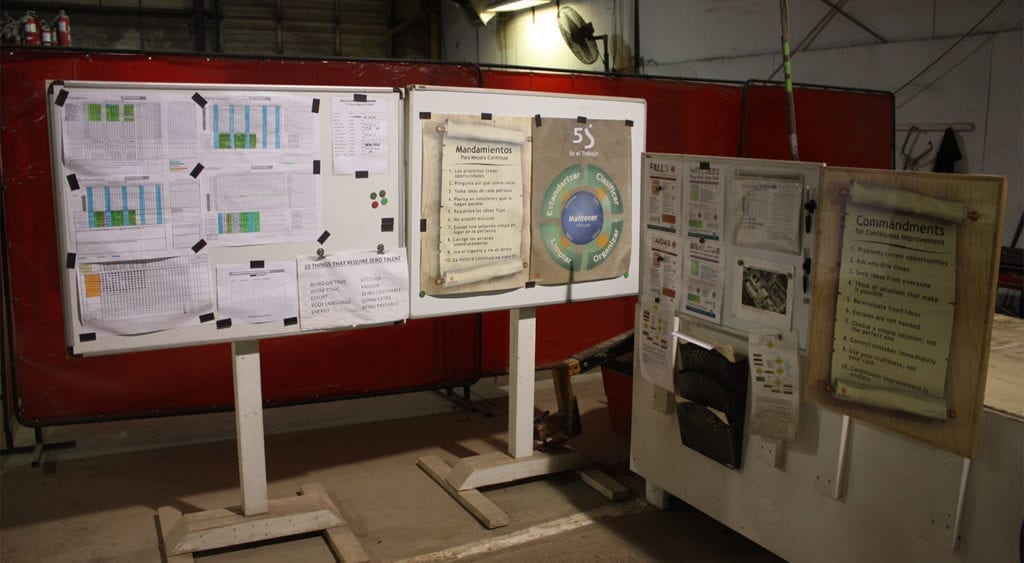 Traditional manufacturing focuses all of its attention on how quickly processes can complete a task. It isolates production in each area along the way and emphasizes a top down approach to identifying and correcting problems. This makes it difficult to react quickly when a problem arises. It is a typical and cumbersome approach to manufacturing.
Smith-Midland is dismantling this model, looking at material as it flows through the process of manufacturing and empowering employees to address and continually improve the issues they encounter.
Safety First
As a people-centered company, we keep safety on the frontline of everything we do. As part of our lean manufacturing environment, we eliminate waste, strive for a clean, well-ordered workplace and look for efficiencies in the movement of equipment and people during work processes. That helps to create a safer environment, but that's only part of our commitment. A full-time safety officer oversees our three manufacturing plants and sets up regular OSHA safety training. Safety huddles start each day and each new project. And the HR/Safety team tracks safety every day and reports to senior management each week. We also have a Safety Observation program, which is a management walk-through to look for ways to improve safety. Our extensive training and expertise in safe working practices carries over to the job site and benefits our customers through the safe working protocols practiced by our installation and delivery crews. Needless to say, we take safety very seriously. All of these programs are designed with one goal in mind: making sure every Associate returns safely home to their family at the end of each day.
Community Involvement
We are a community-based company. And because most of our Associates have deep roots in the places where we operate, we encourage them to play an active role in supporting local nonprofit organizations, such as the Boys and Girls Club, Habitat for Humanity and the schools, arts associations and service groups where we live and work. Smith-Midland Corporation backs up our commitment with financial support to a variety of nonprofits with a goal of contributing to the health and well-being of our fellow citizens.
Awards
Our list of award-winning projects is long and spans the decades, but we are most proud of the individuals who make those awards possible. Each award we earn symbolizes the pride in craftsmanship, attention to detail and commitment to excellence that our Associates bring to work every day.
Washington Building Congress Awards
American Concrete Institute Awards
2015 Concrete Award: Award of Excellence: Johns Hopkins Nelson/Harvey Building, Baltimore, MD
2011 Concrete Award: Concrete Buildings: M Square II building, at M Square Research Park, College Park, MD
2010 Concrete Award: Virginia Tech Basketball Practice Center, Blacksburg, VA
2010 Concrete Award: Concrete Panels for Route 66, Virginia Highways for LIFE Project
2009 Concrete Award: Concrete Buildings/ Special for Jefferson at Inigo's Crossing in Rockville, MD
2006 Judges Award: Creative Use of Project for Jefferson at Logan Circle, Washington, DC
2004 Excellence in Concrete Award: Town Square Parking Garage, Silver Spring, MD
2003 Creative Use of Project Award: Pentagon Remote Delivery Facility (Retaining Wall)
1998 Special Award Category: Award of Excellence for the Spectrum at Reston Town Center
1998 Excellence in Precast Concrete Award: The Magellan Buildings, Columbia, MD
Excellence in Concrete: Wayne Avenue Parking Garage
1990 Excellence in Concrete: Sierra Noise Barrier System, I-370 from I-270 West of MD Rte 355
National Association of Industrial and Office Properties (NAIOP)
National Precast Concrete Association Awards
2021 Best Practices Awards, Second Place
2020 Best Practices Awards, First Place & Third Place
2013 Creative Use of Precast, Above Ground Category, First Place: The Alexander Luxury Highrise, Edgewater, NJ
2013 Creative Use of Precast, Sustainability Awards, First Place: Johns Hopkins Nelson Harvey Building, Baltimore, MD
2013 Creative Use of Precast, Above Ground Category, Honorable Mention: Lake Wappapello Restrooms, MO
2013 Creative Use of Precast, Below Ground Category, Honorable Mention: Beach Prisms Installation, OceanGate, NJ
2012 Creative Use of Precast, Above Ground Category, Honorable Mention: Camp Lejuene Mock Afghan Village
2011 Creative Use of Precast, Above Ground Category, Second Place: Virginia Tech Basketball Practice Center, Blacksburg, VA
2008 Creative Use of Precast, Above Ground Category, Third Place Award: Combat Training Facility, Virginia Beach, VA
2008 Creative Use of Precast, Above Ground Category, Honorable Mention: 3120 Fairview Parkway Dr, Fairfax, VA
2007 Creative Use of Precast, Above Ground Category, First Place Award: Jefferson at Inigo's Crossing in Rockville, MD
2006 Creative Use of Precast, Judges' Award: Beach Prisms, Erosion Control Barriers
2005 Creative Use of Precast, Second-Place Award: Jefferson at Logan Circle, Washington, DC
2004 Creative Use of Precast, Building Projects Award: Marriott ExecuStay Project, New York City
1997 Building and Site Amenities Products: Marymount Medical Centre
Association of General Contractors
Associated Builders and Contractors
Maryland State Highway Administration
Gold Level 1999 National Quality Initiative (NQI) Achievement Award: I-695 widening project
Easi-Set Industries Building Sales Awards
2015 Outstanding Sales Award: Highest Number of Easi-Set and Easi-Span Buildings Sold
2013 Outstanding Sales Award: Highest Number of Easi-Set and Easi-Span Buildings Sold
2012 Outstanding Sales Award: Highest Number of Easi-Set and Easi-Span Buildings Sold
2011 Outstanding Sales Award: Highest Number of Easi-Set and Easi-Span Buildings Sold
2010 Outstanding Sales Award: Highest Number of Easi-Set and Easi-Span Buildings Sold
2009 Outstanding Sales Award: Highest Number of Easi-Set and Easi-Span Buildings Sold
2008 Outstanding Sales Award: Highest Number of Easi-Set and Easi-Span Buildings Sold
2007 Outstanding Sales Award: Highest Number of Easi-Set and Easi-Span Buildings Sold
2006 Outstanding Easi-Set Buildings Sales Award: Highest Sales Volume of Easi-Set Buildings
2006 Outstanding Easi-Span Buildings Award: Greatest Number of Easi-Span Buildings Sold
Precast/Prestressed Concrete Institute
Southeast Building Conference
2019 Grand Aurora Award – Best on the Boards Mixed-Use or Multi-Family Project: The Lumen
2018 Grand Aurora Award – Best Mixed-Use Project: The Latitude
Architectural Record
1999: Product Reports Award
Affiliations and Memberships