J-J Hooks: No Better Barrier System for Traffic and Crowd Control
Precast concrete safety and security barriers are the gold standard for traffic routing and crowd control throughout North America and many other countries. And there's no better barrier system than J-J Hooks, with its revolutionary connection system that simplified connections resulting in fast installation times and improved safety. We invented the system decades ago, and have been manufacturing J-J Hooks barrier for sale and rental ever since.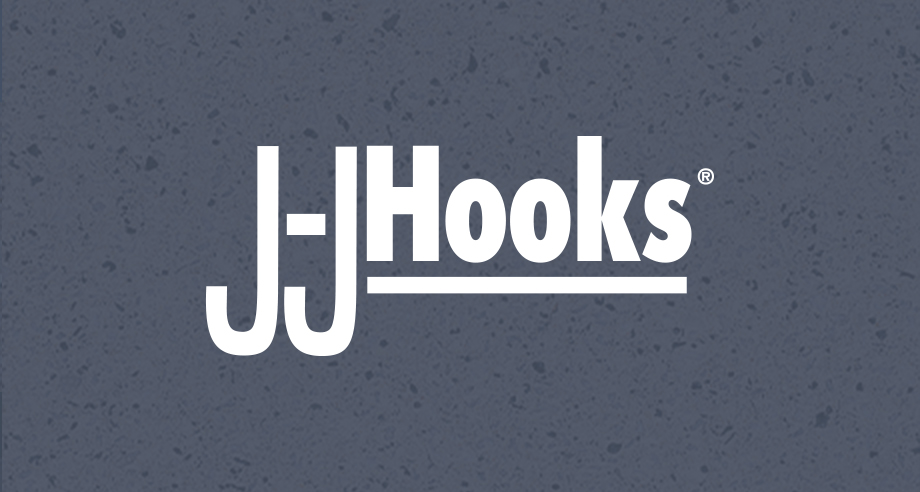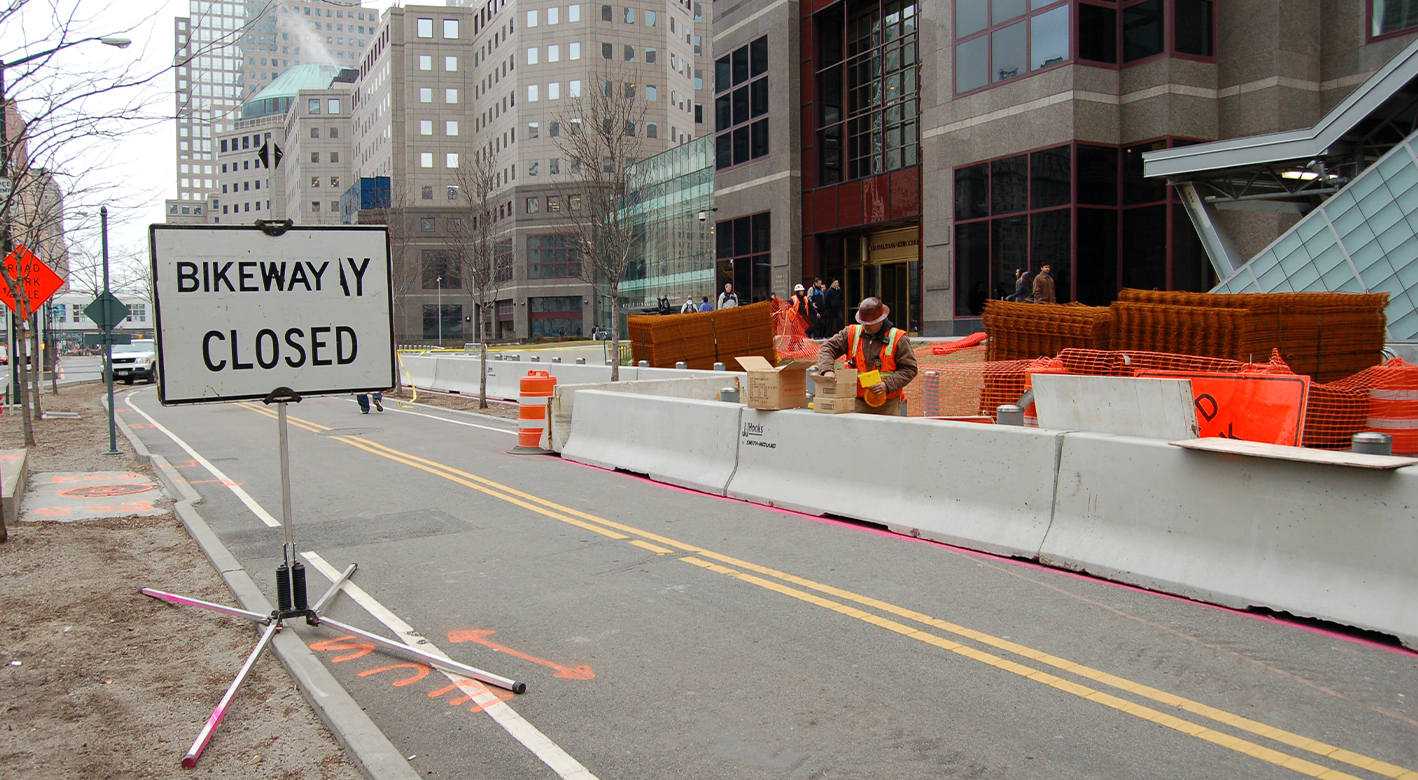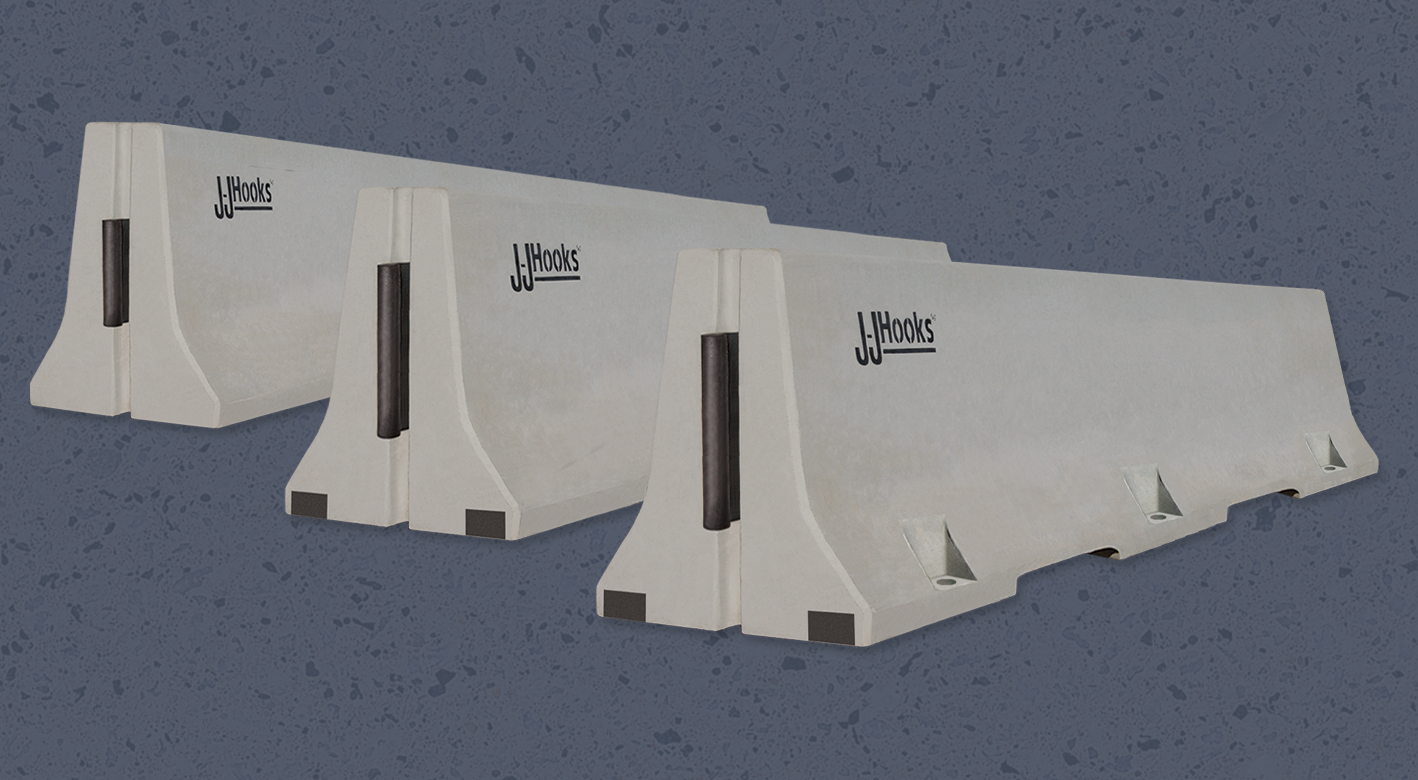 J-J Hooks are used for the following applications:
Road Construction – Protect workers and vehicle passengers
Traffic Safety – Create safety zones within potentially dangerous traffic patterns or damaged infrastructure
Event Security and Crowd Control – Control vehicular and pedestrian traffic for major events, conferences, and concerts
Property Security – Provide protection for utility plants, manufacturing facilities, office buildings, government installations, and other areas such as foundations, propane tanks, etc.
The J-Hook Connection
The J-J Hooks connection consists of two identical steel J-shaped hooks, which are cast into the barrier, creating a continuous steel connection. With identical end connections there is no need to worry about turning the barrier when installing. To attach the barrier ends, one barrier is lowered vertically next to an adjacent barrier. With minimal guidance, the self-aligning connection automatically "hooks" into place. Workers don't need to endanger their hands by inserting them between barriers to makes connection.
The Benefits of J-J Hooks Concrete Barriers: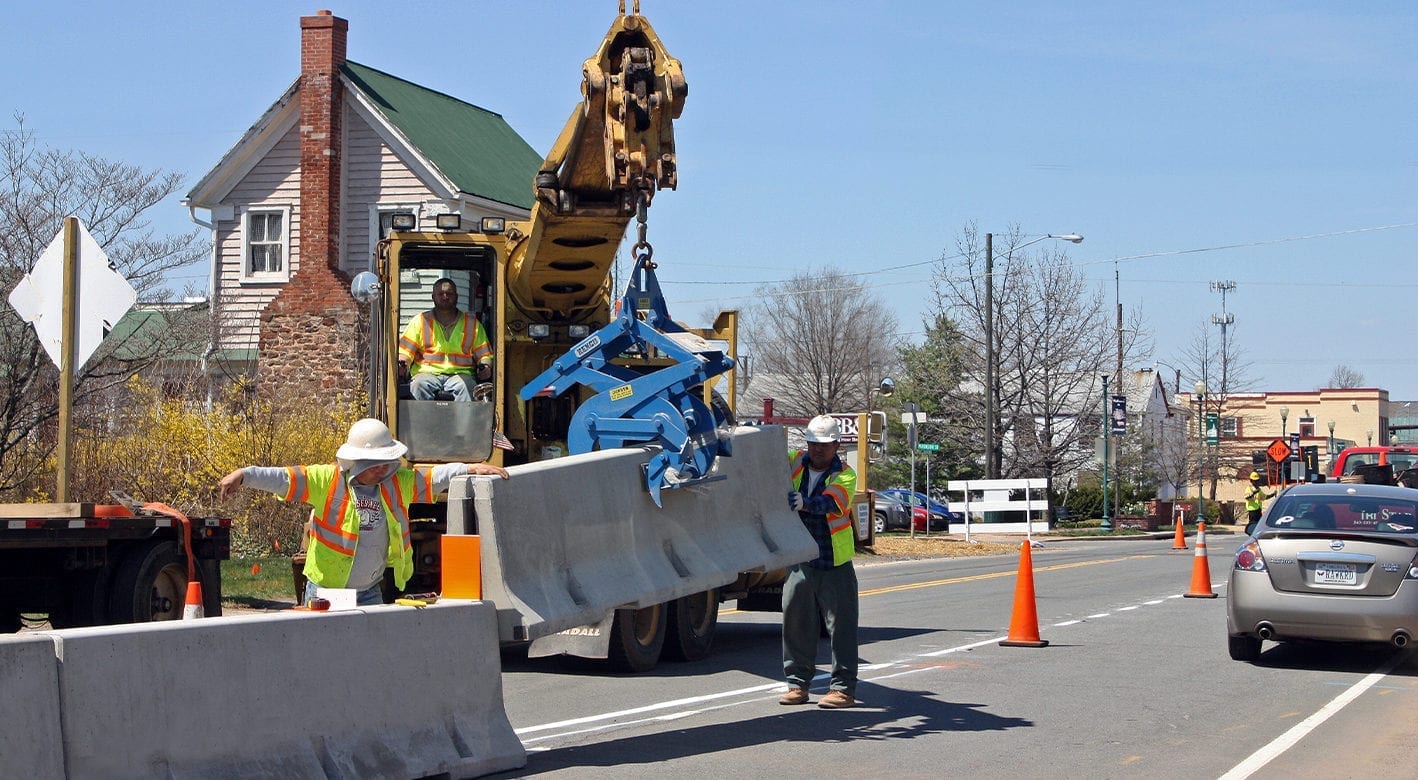 The only concrete barrier system with no pins, bolts or loose hardware that meets and exceeds the MASH Test Level 3 requirements
Self-aligning – barriers automatically hook into place
Identical ends allow you to turn the barrier end-for-end
Fastest setting times and lowest installation costs
Vertical lift simplifies installation and removal; one barrier can be removed without disturbing adjacent barriers
Requires smaller installation crew
No loose hardware eliminates replacement costs for rusted nuts and lost bolts
The easy connection improves safety; no reaching between barrier segments during placement
Tight radius ability
Fastest install/remove design has theft-proof connection
No loss of structural integrity or security breach due to lost or stolen hardware
Theft-proof connection means no missing or stolen pins and no loose hardware
Self-aligning connection means there is no need to "jostle" barrier when installing or removing pins that bind in other systems
With J-J Hooks connection, a three-person crew can install more than one mile of barrier in eight hours.
Fully Tested and Approved
J-J Hooks free-standing barriers are MASH TL3 approved and accepted for highway and street construction projects. Bolt-down and Pin-down MASH TL3 barriers are issued for bridges and specialized road projects. Read our MASH FAQs Brochure for more information.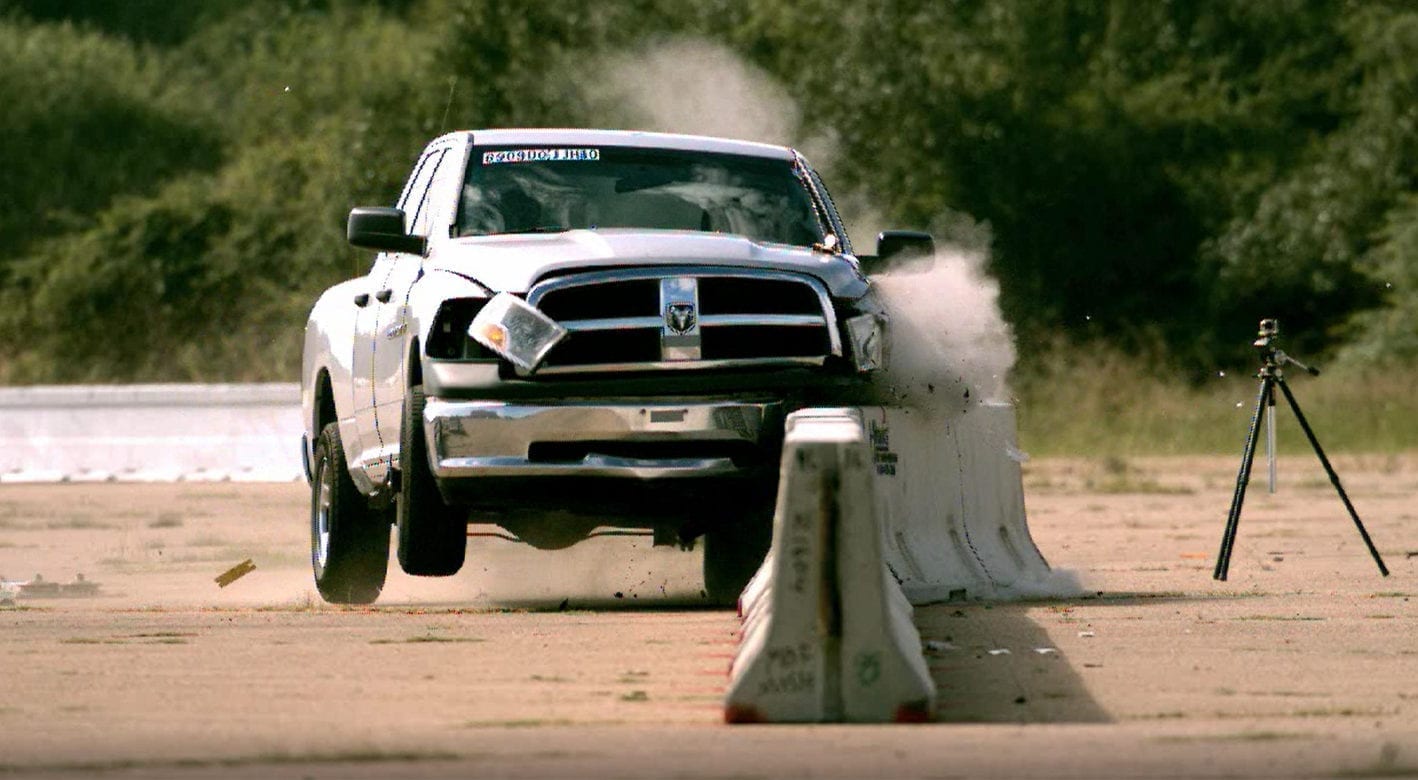 J-J Hooks Barricades with Top-Mounted Security Fence
J-J Hooks sections may be modified to include a top-mounted security fence providing an extra level of height and security.
Learn more about J-J Hooks by viewing our brochure or visiting JJHooks.com
Concrete Safety Barrier Rentals
While our barriers are top-of-the-line for purchase, in many cases renting is the best approach, whether for temporary traffic pattern changes during road construction, rerouting people and vehicles for major events like the Super Bowl, or crowd control for special events such as national political conventions. To meet this demand, we launched Concrete Safety Systems, which offers a one-call-does-it-all service that includes delivery, installation and pick-up. With a massive stock of reflective white barriers and an expert crew, we're ready to start setting barrier almost immediately. We install highway safety barrier, security barrier, barrier with security fence, and J-J Hooks planters for all your temporary and permanent requirements.
For information on rental barrier visit our rental division, Concrete Safety Systems.
Other Smith-Midland Safety Barrier Products
Concrete Barricades for Event Security
Barricades are an excellent solution for controlling vehicular and pedestrian traffic for major events, conferences and concerts. They have been used as security barriers on a regular basis for temporary Homeland Security needs. Most recently, we installed more than 1,300 linear feet of barrier for the National Park Service Independence Day celebration in Washington, D.C. Our precast concrete security barricades are made to order in styles to fit your specific needs.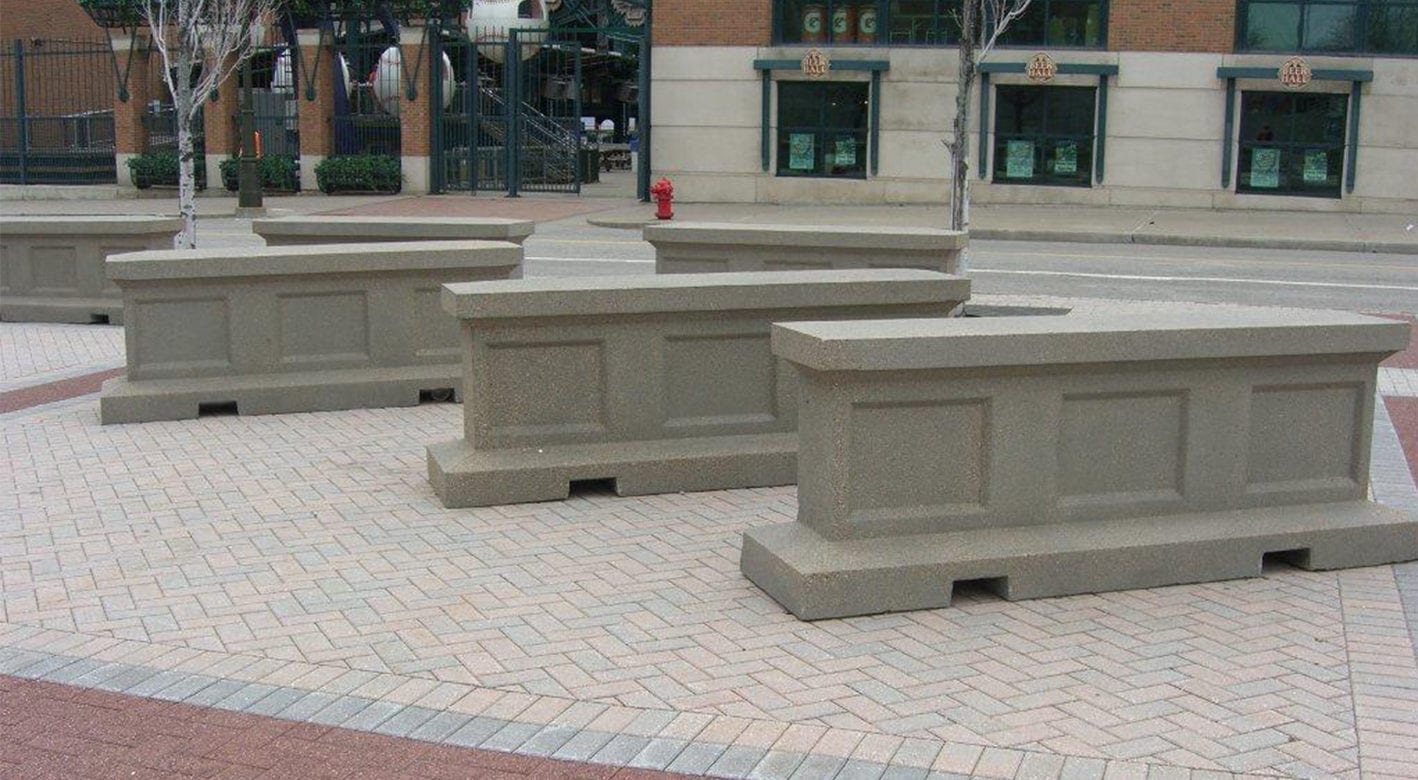 Parkway Stone Wall Concrete Fences
They said that a precast concrete wall could never be made to look like real stone. Well, we proved them wrong! Our Parkway Stone Wall is so realistic, even an expert couldn't tell the difference between Parkway and real stone. Can you?
Smith-Midland's precast concrete Parkway Stone Wall is used for highway and roadside applications. Crash-tested to ensure safety, it is also used as a retaining wall and for purely aesthetic purposes such as terrace walls, park and estate entrances, property lines and more. Use it wherever you want a high-quality stone wall but do not want to pay the high cost of real stone.
Parkway Concrete Stone Barriers are available with a foundation and variable heights. Whatever the need, let us know and we'll help you create the perfect realistic stone wall for your project.
Concrete Planters for High-Profile, High-Security Sites
Smith-Midland's precast planters and guard walls beautify the property and provide security in a variety of shapes and finishes, featuring colored architectural precast concrete stone, brick or granite for high-profile, high-security landmark sites. Planter guard walls and regular guard walls are available with and without the J-J Hooks connection system.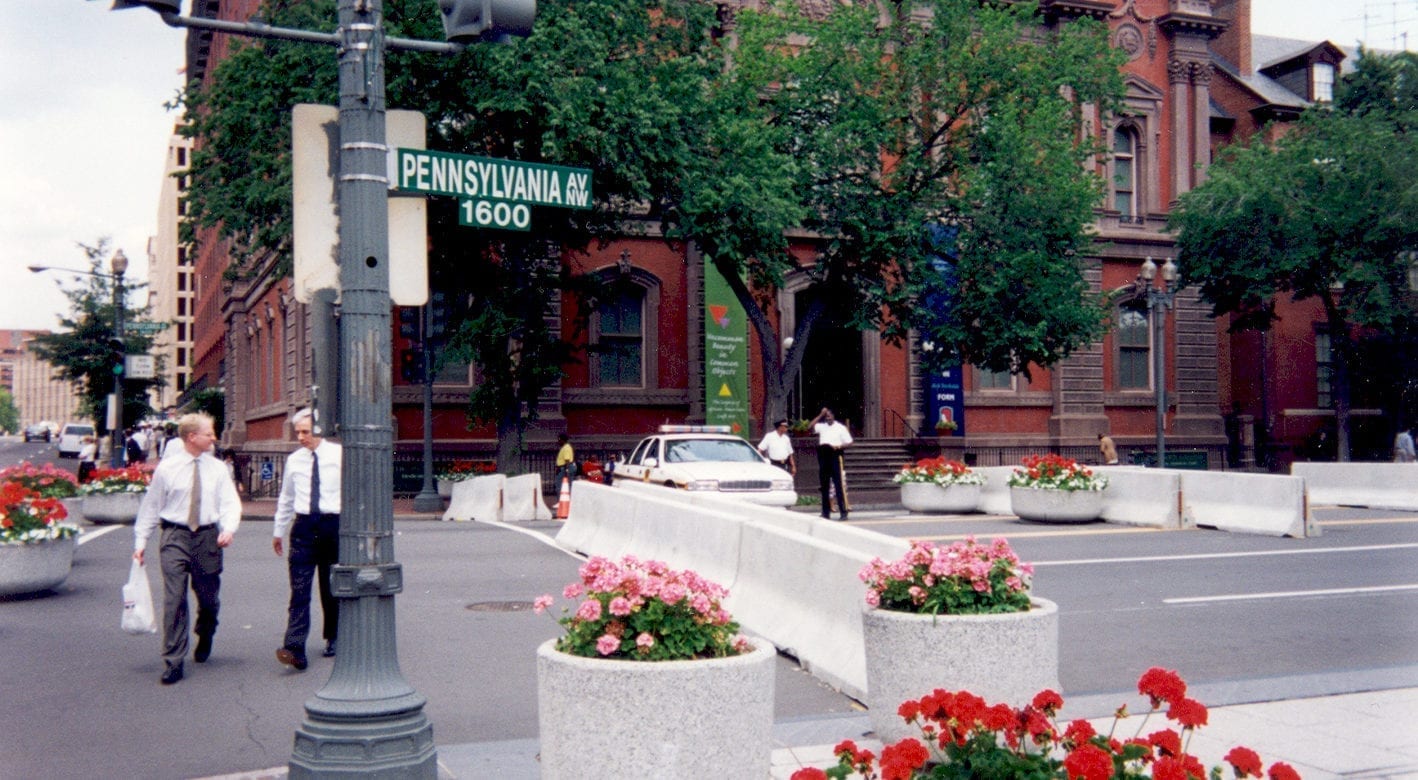 Dundalk Marine Terminal, Baltimore, MD

"…great to work with! Have been dealing with them for over 10 years."

Bill Milani, General Manager
MDOT Maryland Port Administration
Baltimore Washington International Airport

"We highly recommend Smith-Midland!"

Shannon Johnson
Mid-Atlantic General Contractors, Inc.
"Sales staff is excellent! Quality products! Always a pleasure working with you all."

Rick Klunk, Estimator
Sunrise Safety Services, Inc.
Road Construction Project, Rockville, MD

"Not the first time we have used your services. You are always very loyal, committed, and always provide quality service. Thanks for working with us to make my life easier."

Spunky Woolfolk, Yard Manager
James G. Davis Construction Corp.
Richmond International Raceway

"Great service! Thank you."

Joe Baker
MC-Z, Inc.
Construction Project

"We've been extremely pleased with J-J Hooks … barriers are not a male-female system like some of the others … more versatility is built in which often allows less planning and less labor during traffic switches to ensure the barrier is configured correctly … some of the other positive connection barrier systems bind up during placement and removal often causing damage to the wall – the J-J Hooks system seldom does."

Ryan Gorman, P.E., Sr. Project Manager
Corman Construction, Inc.
Walthall Industrial Parkway

"We appreciated working with you!"

Crieghton Williams, Project Manager
W & G Construction Co., LLC.
Holder Dulles Discovery Project

"Your on-site guys were great!"

Tim Buttrum
Hercules Fence
Frederick Road Emergency Repair

"Excellent service, thanks for your help."

Baltimore County Office of Budget & Finance
Maidsville, WV

"Very good service. Would recommend you to anybody. Great quality product. Thank you."

J. Russell Bolyard, GM
L.P. Mineral LLC
W.R. Grace Project, Columbia, MD

"Always a pleasure doing business with you!"

Jimmy Dell
J.W. Dell Company
VDOT Arcola Area Headquarters

"Everything went well. Product was as described and met specifications. Delivery was coordinated and worked out great."

Christina Cortes
VDOT Leesburg Office