Precast Concrete Retaining Walls
Easily the Best Choice for Modern Wall Construction
For practicality, beauty and sheer bang-for-the-buck, it's hard to top the Smith-Midland suite of retaining wall choices. Providing decades of durable service with virtually no required maintenance, the low lifecycle costs of these dynamic wall systems makes them the ideal option for public and private installations. Our attention to detail, wide range of design options and innovative technologies place Smith-Midland sound walls at the leading edge of this growing market.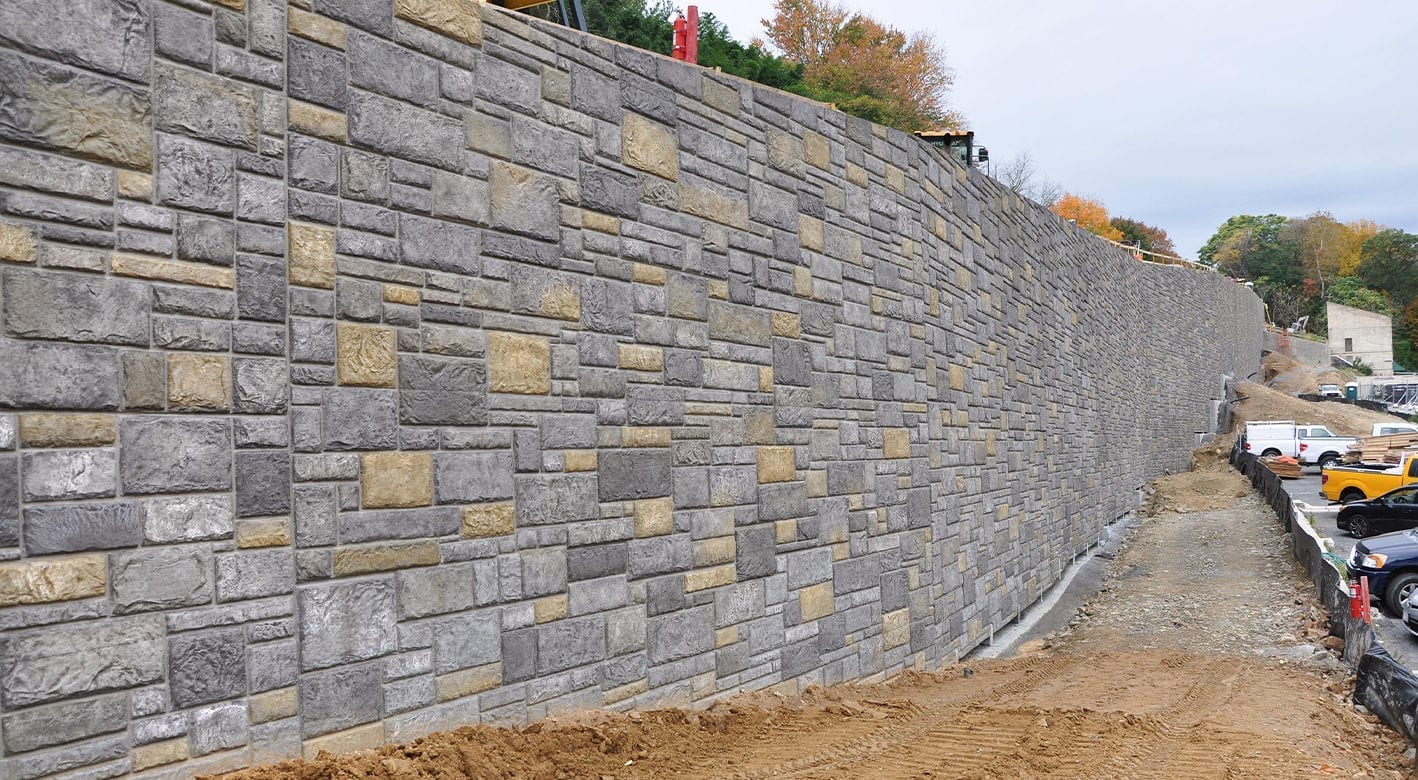 Precast concrete systems have numerous advantages over other wall types. The quality control of the manufacturing process coupled with unmatched strength and ability to mimic any look, such as wood, stone or brick has made precast the leading material for modern retaining wall construction. At Smith-Midland, we've been developing and refining our retaining wall systems for decades and bring our engineering and design expertise to every single project.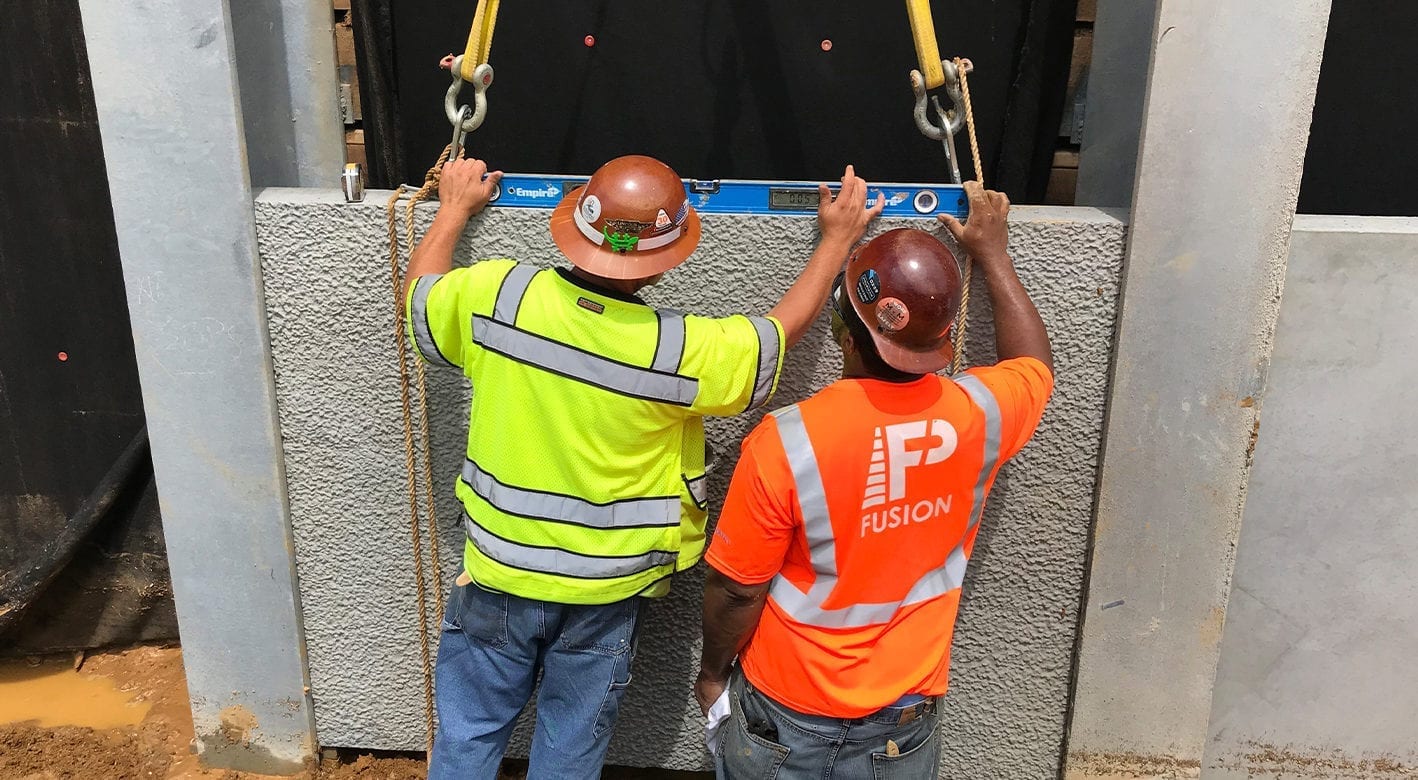 Precast concrete retaining walls can be used for a variety of applications:
Commercial Development
Highway and Rail Construction
Infrastructure
Industrial Complexes
Residential Development
Custom Retaining Walls
Our in-house design-assist services give you the easy ability to customize a retaining wall system to your exacting needs. From installations at the Pentagon to the Smithsonian National Zoo, we work with design teams, owners and contractors to create award-winning projects. We work to improve the efficiency of your design, creating opportunities for cost and schedule savings. Pre-fabricated off-site manufacturing provides many advantages over site-built work, including fewer weather-related delays, reduced labor and a much wider array of design options.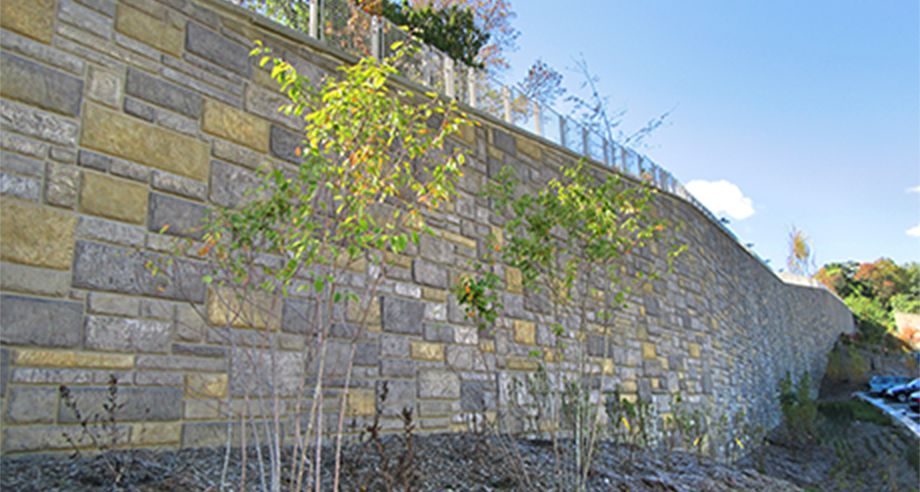 Lagging Panels
We've manufactured lagging panels by the thousands. Built to last for decades, these are the workhorses of our retaining wall line. The simple square or rectangular panels slide between either precast concrete or metal posts and work well both underground or above-ground. Exposed panels can be finished in any pattern, texture or color to enhancer the aesthetics of your project, just like our sound wall or architectural products.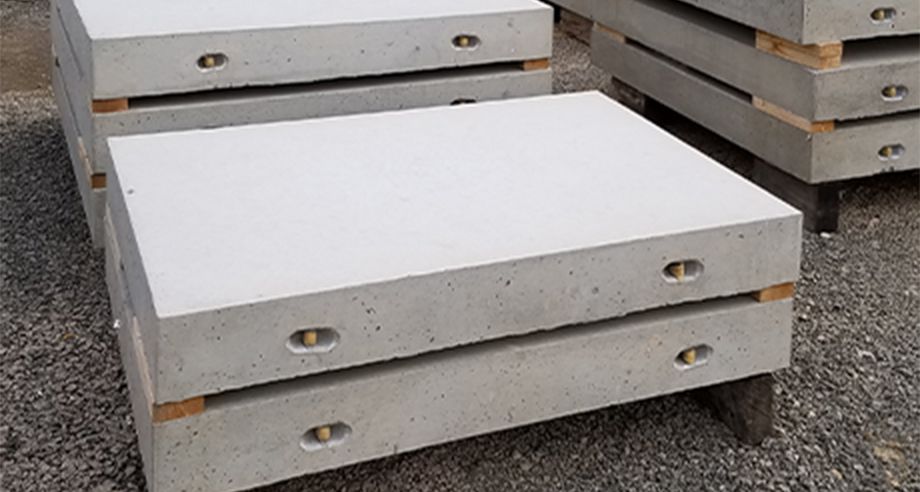 Sound Wall/Retaining Wall Combinations
Our sound wall products, including our sound absorptive SoftSound™ material, can be engineered as retaining walls under many circumstances or used in combination with other more traditional retaining wall products. Using precast concrete also enables us to match multiple products with the same design and color schemes.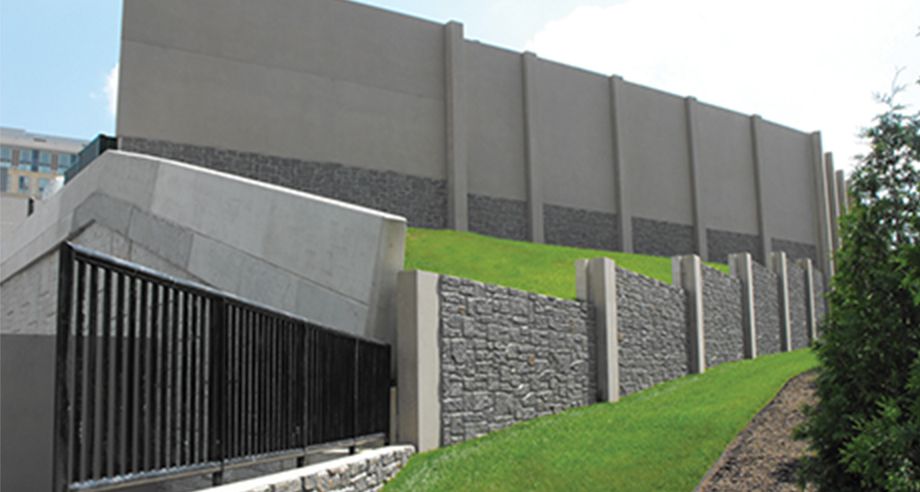 Contract Production Work for Proprietary Retaining Wall Products
Over the years, Smith-Midland plants have worked with many licensed wall product companies on regional project contracts. They return to us time and again as a trusted partner because we do what we promise and get the job done. Need an estimate for your next contract? Give us a call.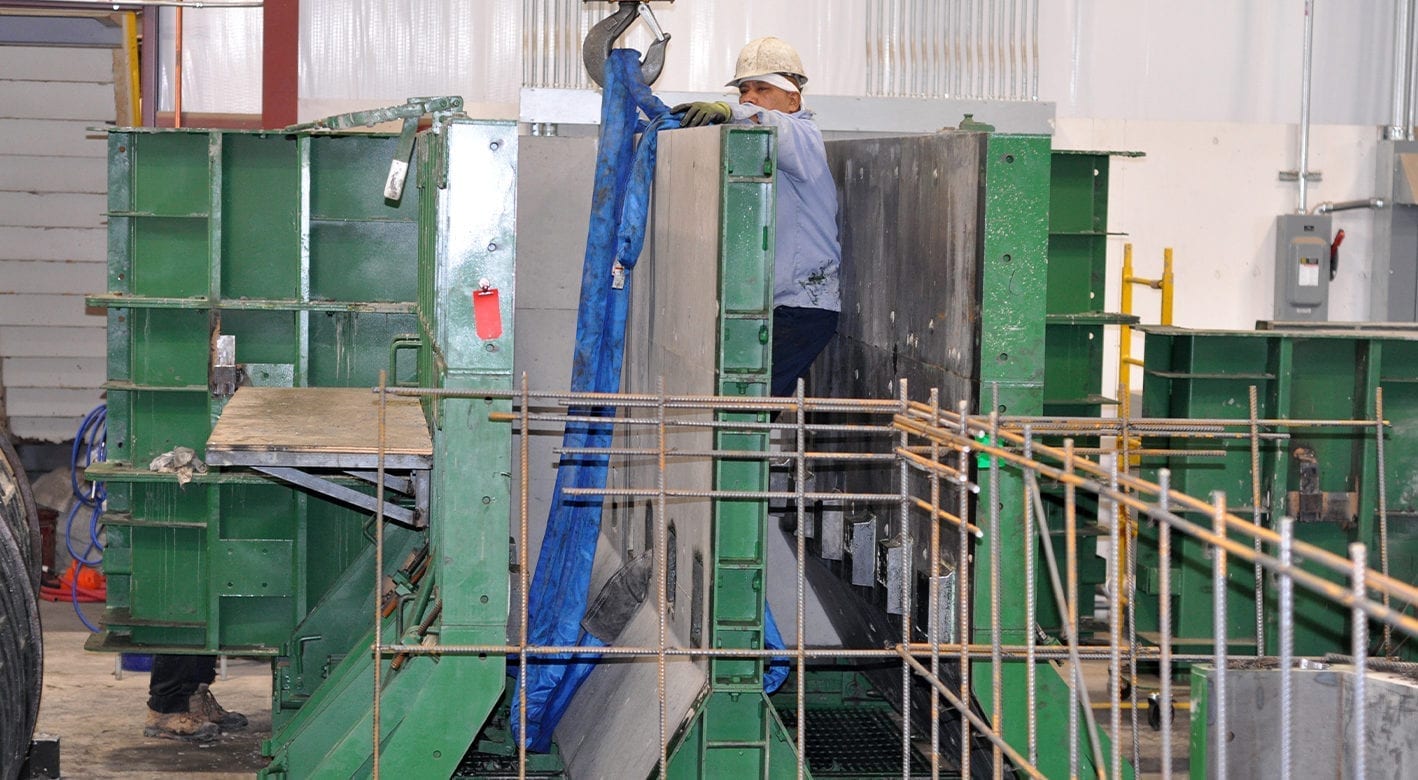 Precast Concrete Posts
Smith-Midland can produce either pre-stressed or heavy-reinforced precast posts up to 66' in length for retaining or sound walls.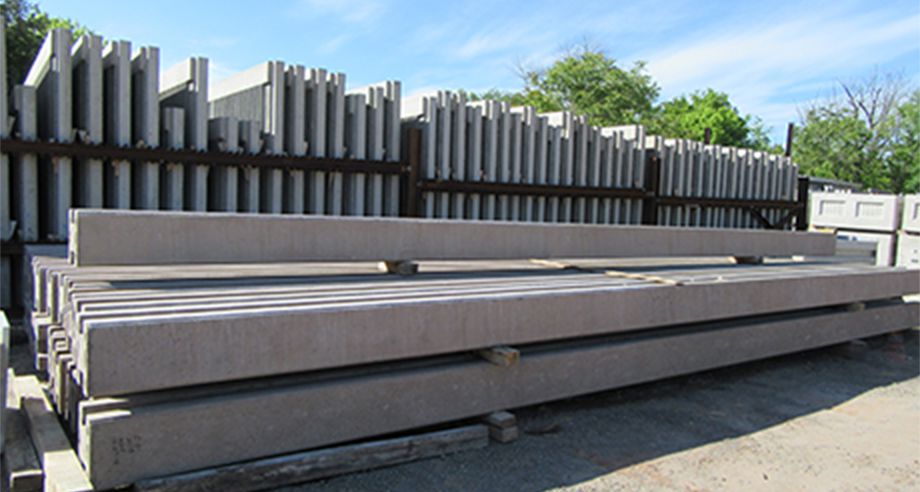 Advantages of precast concrete retaining walls:
Proven technology that easily meets approval requirements
Unmatched strength and durability
Suited for multiple applications
Works with multiple post options, precast concrete or metal
Wide variety of finishes, colors and designs
Economical with low installation costs
Maintenance free – resistant to man-made and natural events
Design/Build Turnkey Services
We offer everything from manufacturing per your specifications to complete turnkey services from design through installation to deliver the perfect wall system for your needs.
FAM I-66

"Using precast panels allowed material production to begin while the project was still in design, which helps to save time, particularly on a project of this scale. Additionally, using precast panels allows for better control of the finish, for adherence to the project's aesthetic plan."

Nancy Smith, Spokeswoman
FAM I-66 project
Smithsonian National Zoo

"This wall has all the color variations of a natural wall, with a permanent penetrating stain that will last indefinitely. We are proud of this project. It exemplifies Smith-Midland's ability to innovate. We worked out the logistics with the contracting team, and delivered a quality product for our customer."

Ashley Smith
Smith-Midland CEO