Project Details
Location

Annapolis Junction, MD

Owner

Corporate Office Properties Trust

Architect

George Vaeth & Associates

Contractor

Riparious Construction, Inc. and Hitt Construction, Inc.

General

Architectural precast concrete cladding for 5 office buildings

Awards

First Place Associated General Contractors, LEED Gold Certification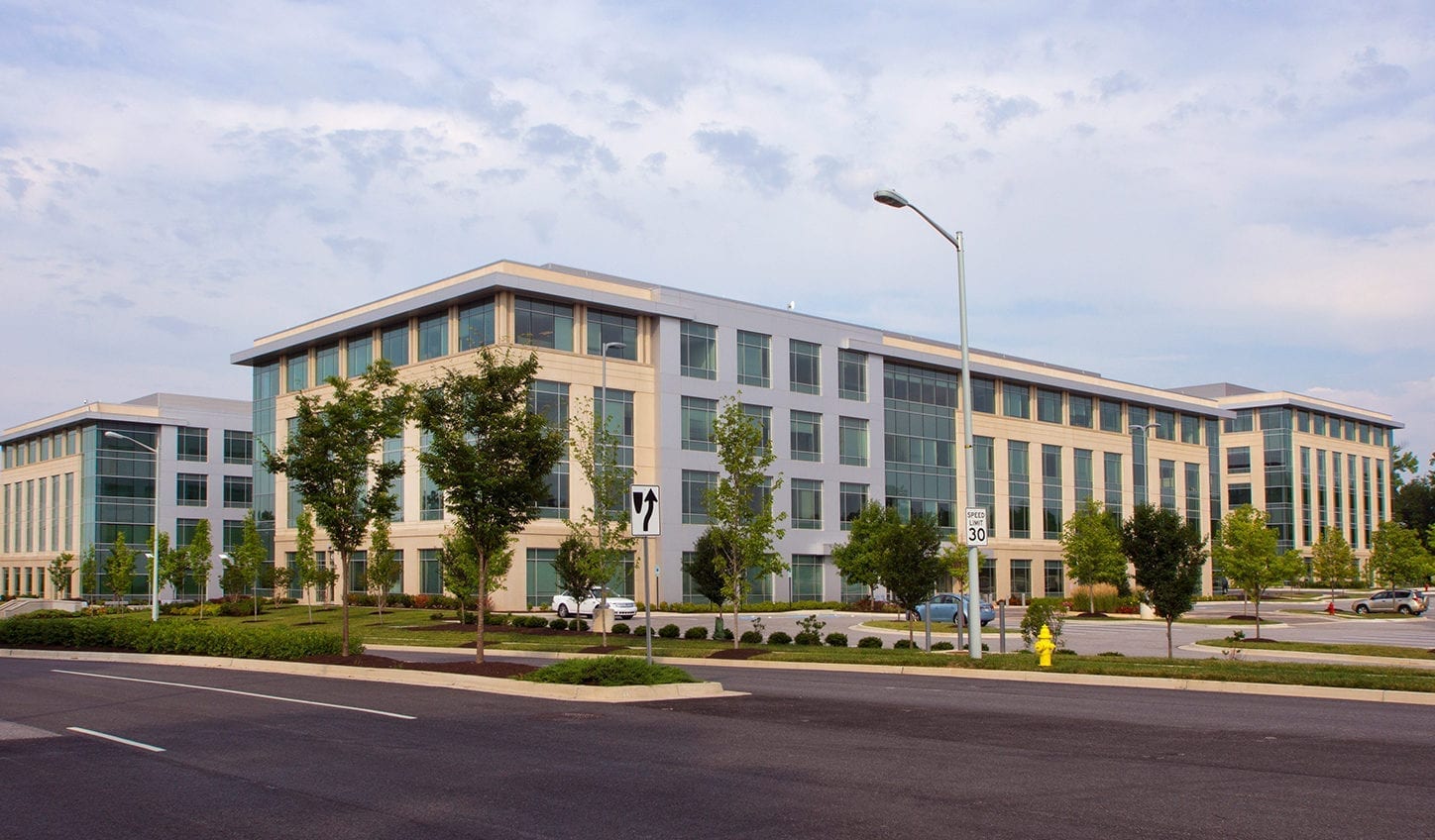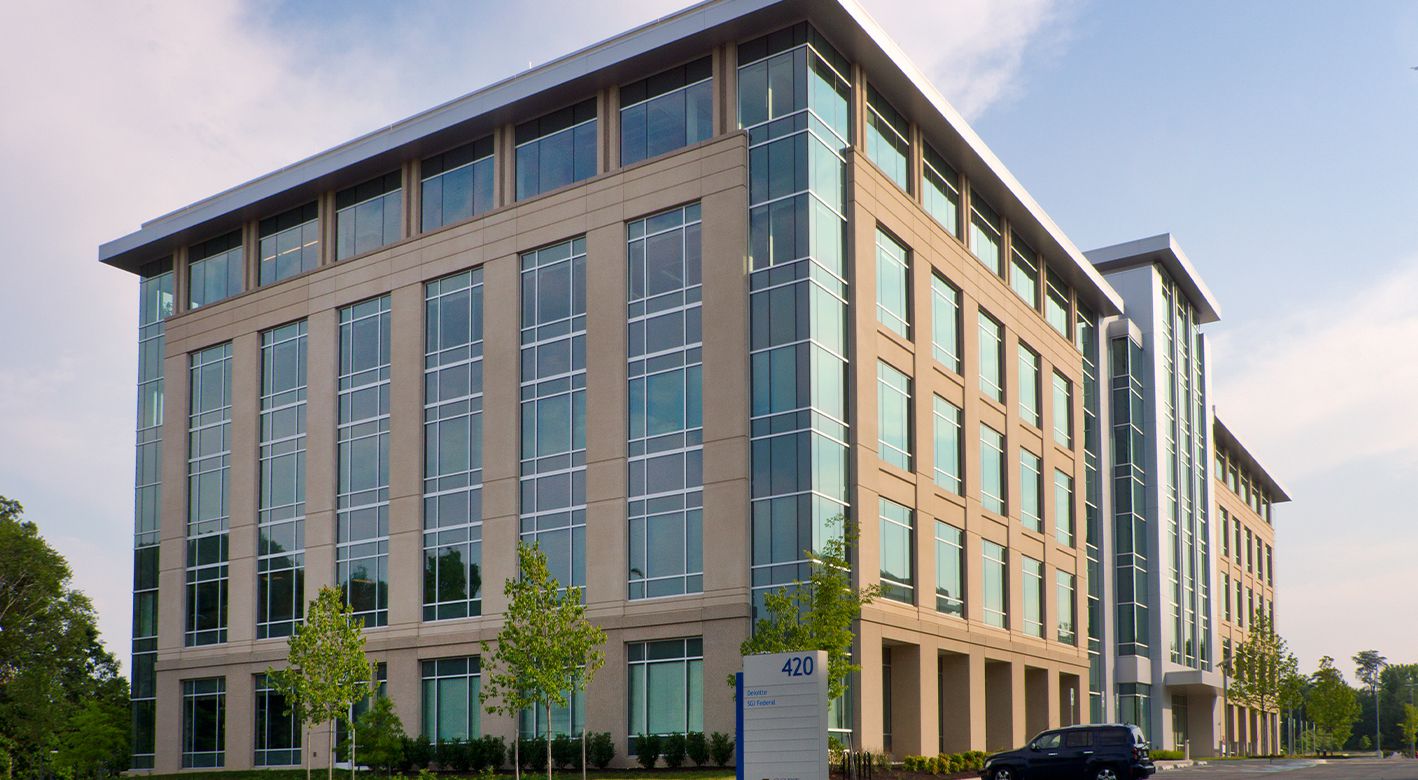 Classic Lines, High-Performance Materials
NBP is a 375-acre, 2.3 million square foot development strategically located at the southwest quadrant of the intersection of Route 32 and the Baltimore-Washington Parkway (I-295) in Anne Arundel County, immediately adjacent to the National Security Agency (NSA) and US Army facility, Fort Meade.
Hidden from the highway and surrounded by tall trees, the NBP is a large mixed-use business compound owned by the NSA's numerous high-tech and high-profile contractors, constructed to support the move of Defense Information Systems Agency (DISA) from Northern Virginia to Fort Meade (5,800 federal employees), Cyber Command at Fort Meade (1,000 federal employees), and the contractors who support DISA and Cyber Command (15,000 private sector employees).
The 420 National Business Park project was fairly routine for Smith-Midland Corporation because of its previous role in manufacturing the architectural precast panels for the 140, 220, 410, and 430 National Business Park projects. This LEED Gold Certified 5-story, 140,000 square feet office building was clad with over 31,000 square feet (319 pieces) of buff-colored with heavy sandblast architectural precast panels, which was selected to keep the building in character with the two other structures previously completed in the three building complex (410 and 430).
SMC was chosen for this project because of its prior successful business relationships with Riparious Construction, Inc. and Hitt Construction, Inc. and the cost and time savings, durability, flexibility, and aesthetics options attributed to the use of their architectural precast concrete panels.
As with many Corporate Office Properties Trust (COPT) properties, this project was placed on a quick track schedule. SMC had approximately (18) weeks between the receipt of the letter of intent from the general contractor, Riparious Construction, Inc., to delivery and erection of the panels. Delivery and erection of the architectural precast panels began on August 14, 2012 and was completed on October 8, 2012.
NBP 420 was the fifth architectural precast concrete panel project that SMC was entrusted to do for the owner, COPT, within the National Business Park. COPT has been pleased with the results and continues to have their designers specify SMC for new building projects.