Lake Wappapello Recreation Area
Project Details
Location

Lake Wappapello Recreation Area, MO

Owner

U.S. Army Corps of Engineers

Contractor

Smith-Midland

General

15 Easi-Set Restroom Buildings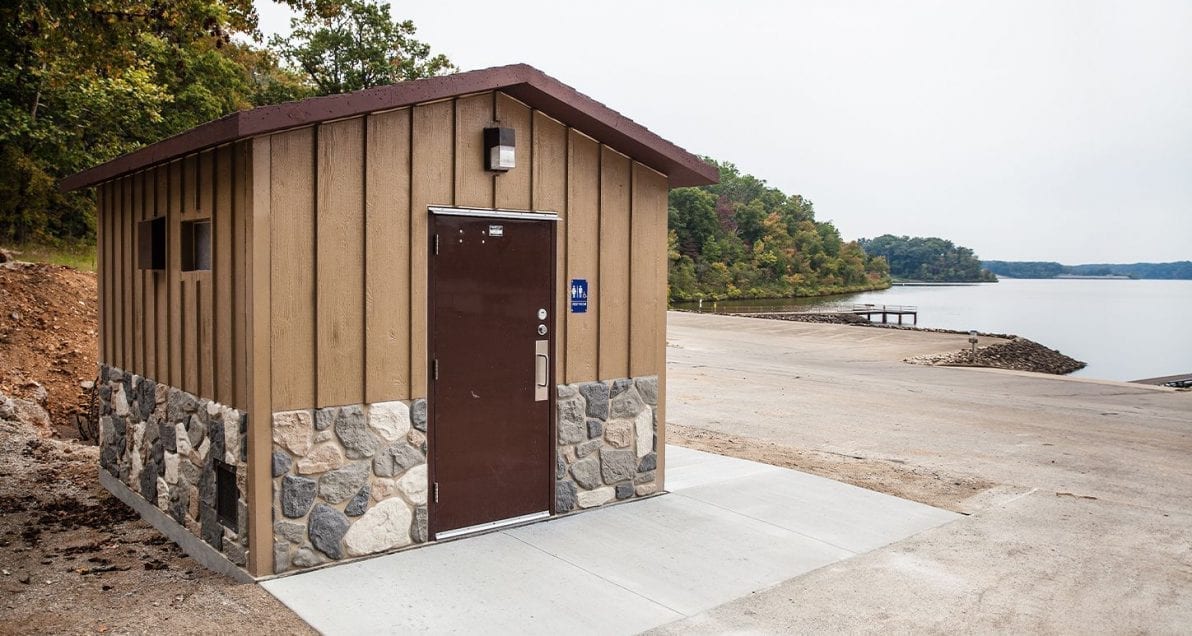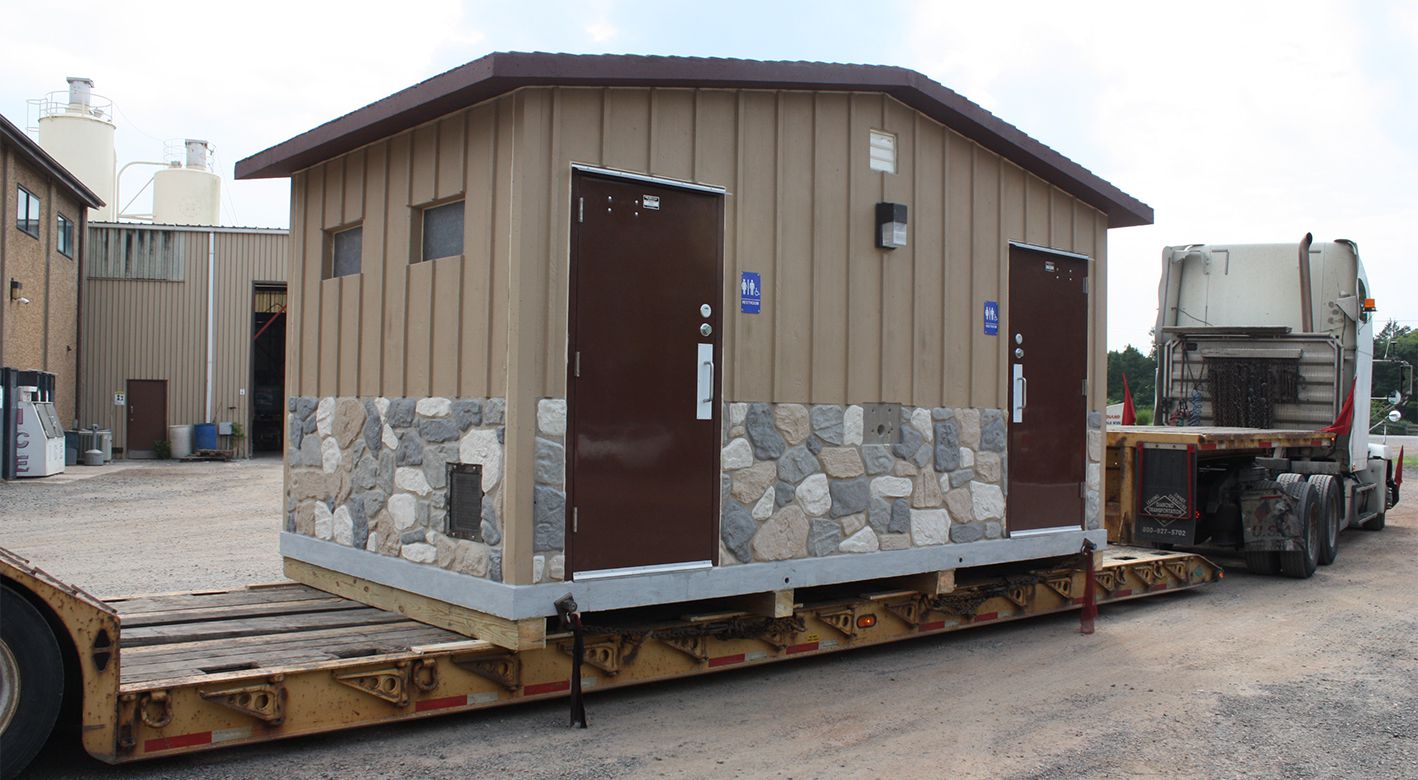 A Recreational Lake Restroom Project in Missouri Within a Tight Timeframe and Budget
When the U.S. Army Corps of Engineers needed a major restroom project completed under a tight deadline to beat the Labor Day holiday traffic at a recreation area, there was only one way to go: the Smith-Midland Easi-Set system. The Corps of Engineers needed 15 Easi-Set Buildings, and it needed them fast. The resulting project, which included 750 precast panels, showcases the beauty, adaptability and speed of precast concrete.
Nestled in the foothills of the Ozark Mountains on the St. Francis River in Southeast Missouri, the Wappapello Lake Recreatrion Area offers activities for all walks of life. Completed in 1941, Wappapello Lake annually provides an estimated $3.9 million in flood protection to agricultural lands and developed areas along the St. Francis River.
The Wappapello Lake restroom project was fairly routine for Smith-Midland with one exception: all 15 Easi-Set restroom buildings had to be finished within 60 days or less due to the looming Labor Day holiday.
"It was a pretty tight timeframe for the number of pieces and structural intricacies inhttp://www.easiset.com/volved," said Smith-Midland's George Sharikas, Easi-Set Buildings sales manager who oversees the U.S. General Services Administration (GSA) contract. The specifications included 750 architectural precast panels, multi-colored fieldstone, and batten board siding for the $865,000 project.
Up to the challenge, Smith-Midland developed five different floor plans and then began making the 24 x 20-foot precast panels to meet the project owners' custom exterior finish specs.
A local general contractor installed the 750 panels to meet the short completion schedule laid out by the U.S. Army Corps of Engineers. Part of the challenge involved transporting the huge precast pieces 850 miles from Virginia to Missouri. There were many unknowns and possible roadblocks that might have come up during the trip. To make sure there were no kinks, Smith-Midland put extra effort into the scheduling and transportation logistics.
Once onsite at Wappapello Lake, the 750 precast panels were installed in three phases with most of the heavy rigging and lifting managed by a local crane operator.
"One of our foremen and I went to the jobsite and oversaw the entire process," said Sahrikas. "Everything went very smoothly, and the customer is pleased with the results."