Project Details
Location

Virginia Beach, VA

Owner

Armada Hoffler

Architect

BBGM

Contractor

Armada Hoffler Construction Company

General

84,300 sq. ft. of SlenderWall panels

Quote

"SlenderWall was the right solution for us." Lou Haddah, CEO & President, Armada Hoffler

Awards

NPCA Creative Use of Precast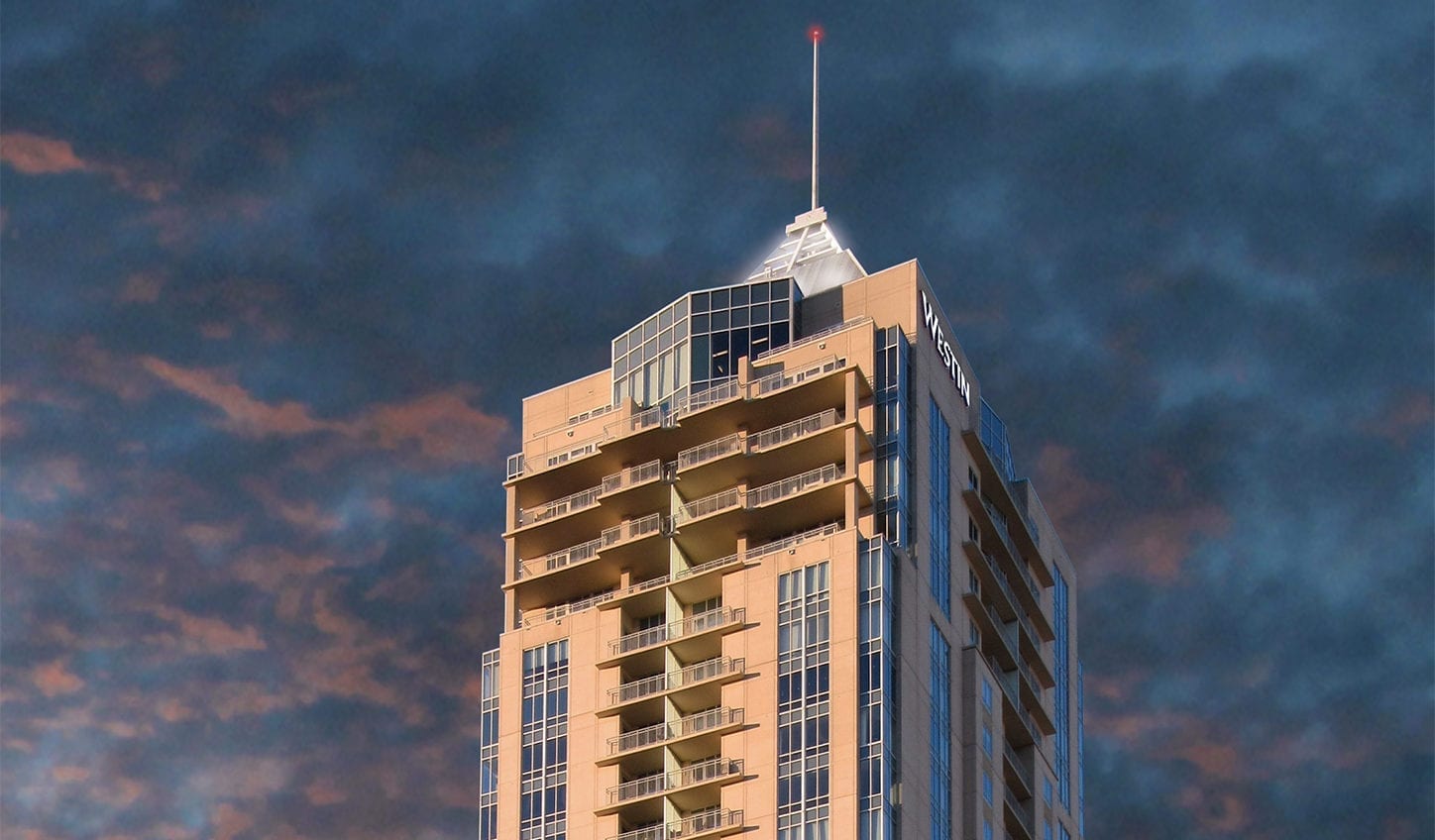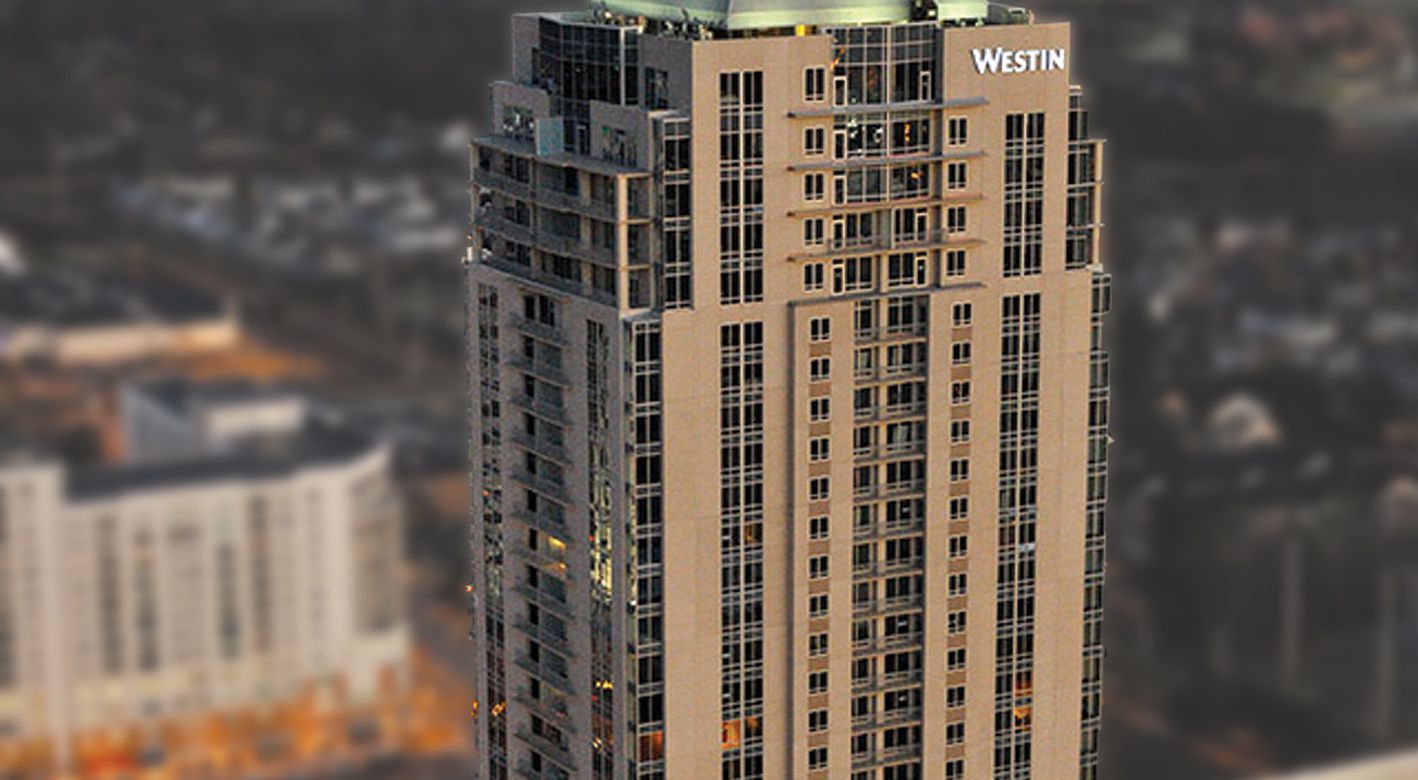 Westin Luxury Hotel and Residences – The Tallest Building in the State of Virginia
Smith-Midland Corp., the manufacturer of the SlenderWall architectural precast concrete panel system, was contracted by owner-builder Armada Hoffler to fabricate the skin for their Westin Hotel & Residences, at the Virginia Beach Town Center, the tallest building to rise above Virginia.
The SlenderWall component of the contract awarded features 420 exterior panels with 84,300 square feet of panel area.
The more than $80 million tower is the tallest building in the state of Virginia at 525 feet. The 903,000 square-foot project is a major anchor of the Virginia Beach Town Center, developed and constructed by Armada Hoffler Co. The 38-story mixed-use building features 41,000 square feet of retail space on the first floor, five parking levels, a 236-room Westin hotel with 25,000 square feet of conference space, and the Westin Virginia Beach Residences, upscale condominiums encompassing the building's top 21 floors.
The structure was originally designed for a lightweight EIFS exterior, but the developer decided there was too much liability potential with that type of wall system. SlenderWall was chosen instead because of its permanent, maintenance-free, and lightweight characteristics. Because SlenderWall is still lightweight compared to heavier exterior wall systems, the structure did not have to be redesigned. Thus, savings were realized in both time and money on the project.
"The owner chose SlenderWall because he wanted a maintenance free exterior for such a tall building," said Ashley Smith, Smith-Midland Corp. President. "This is especially important so close to the coast, where the salt-water environment and the potential for high winds are key considerations."
The SlenderWall architectural precast concrete panels being used in the project are a buff color with a smooth acid wash finish and dark brown accents.