Project Details
Location

Tysons, VA

Architect

Shalmon Barnes Associates

Contractor

Donohoe Construction Company

General

110,000 sq. ft. of architectural precast panels

Quote

"An important design goal was to create a building profile and image from distant views that would enhance the skyline…the project has been recognized for setting a new tone..." Shalmon Baranes Associates

Awards

AIA DC Chapter Design Award in Architecture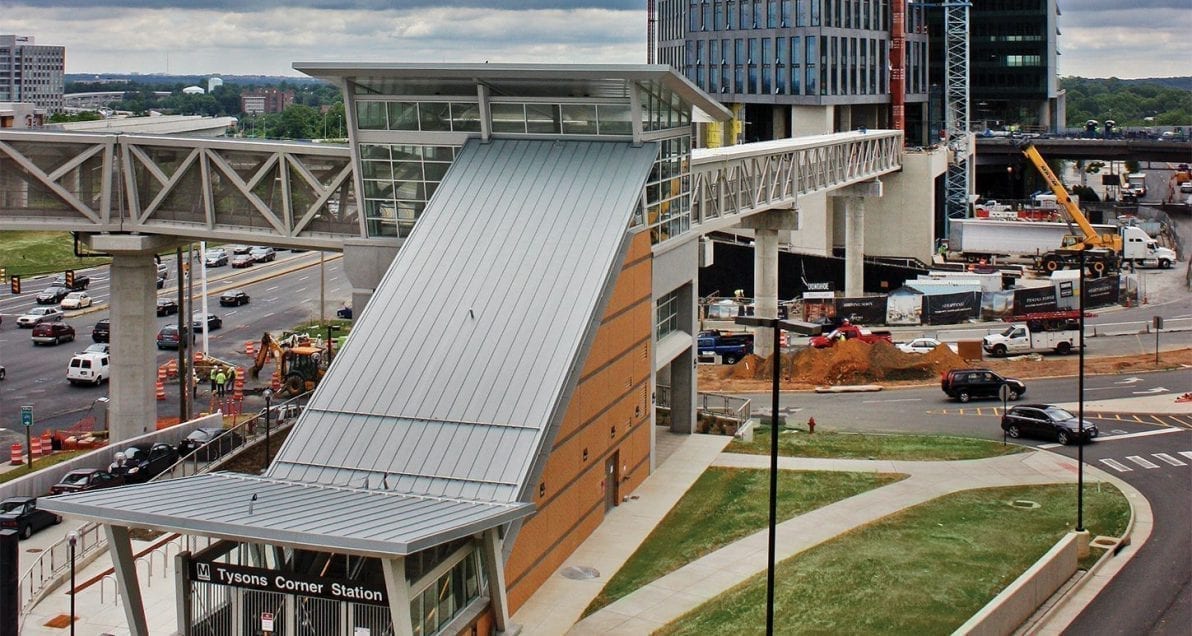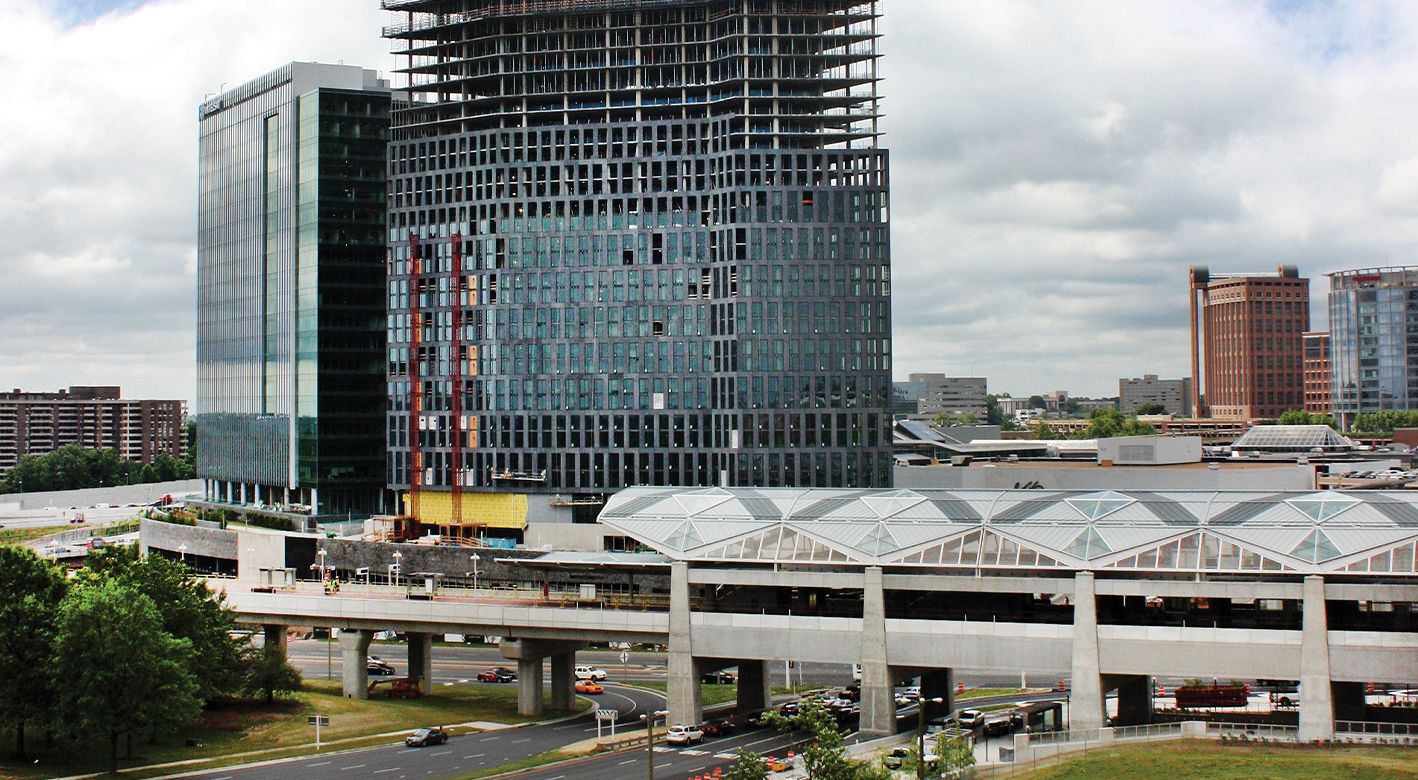 In One of America's Fastest-Growing Urban Centers, a New Standard of Modern Lifestyle Arises
The amazing possibilities of precast concrete architectural panels to create stunning modern structures is now on display in Tysons Corner, VA. More than 1,600 two-toned gray and buff medium acid-washed panels manufactured by Smith-Midland grace the 31-story mixed-use building's façade, not only contributing to the project's durability, but adding a dramatic new focal point to the skyline.
Owned by top retail property owner and developer Macerich, the Tysons Corner Center project includes a 429,000-square-foot multi-unit apartment building, a rooftop pool, amenity areas, retail space, a pedestrian bridge (connecting to the Tyson's Corner WMATA station), and four levels of below-grade parking. The 110,000 square feet of Smith-Midland's architectural panels create the modern, luxurious feel that the developer sought.
Situated alongside one of the country's most famed and dynamic urban centers, the project offers the very best of city life: sweeping high-rise views, covered walkway access to a dedicated metro spot, and an unparalleled retail mix at one of America's most venerable shopping and dining destinations, Tyson's Corner.
The climate-controlled factory production capability of Smith-Midland kept the project progressing through the winter, said Matthew Smith, Vice President of Sales and Marketing at Smith-Midland. "The project was completed within a tight timeframe and despite the extremely harsh winter weather conditions."
Steve Deman, Smith-Midland Senior Project Manager, added, "We've put a lot of resources and manpower into motion in order to meet the owner's schedule."
The building is designed to achieve LEED® Gold certification status and will include a dynamic, escalator-interconnected 2-story lobby, a fully equipped fitness center, and an on-site white-tablecloth restaurant.