Norfolk Airport
Parking Structure Project
Project Details
Location

Norfolk, VA

Owner

Norfolk International Airport Authority

Architect

Gresham Smith

Contractor

Hourigan Construction

General

Custom architectural precast panels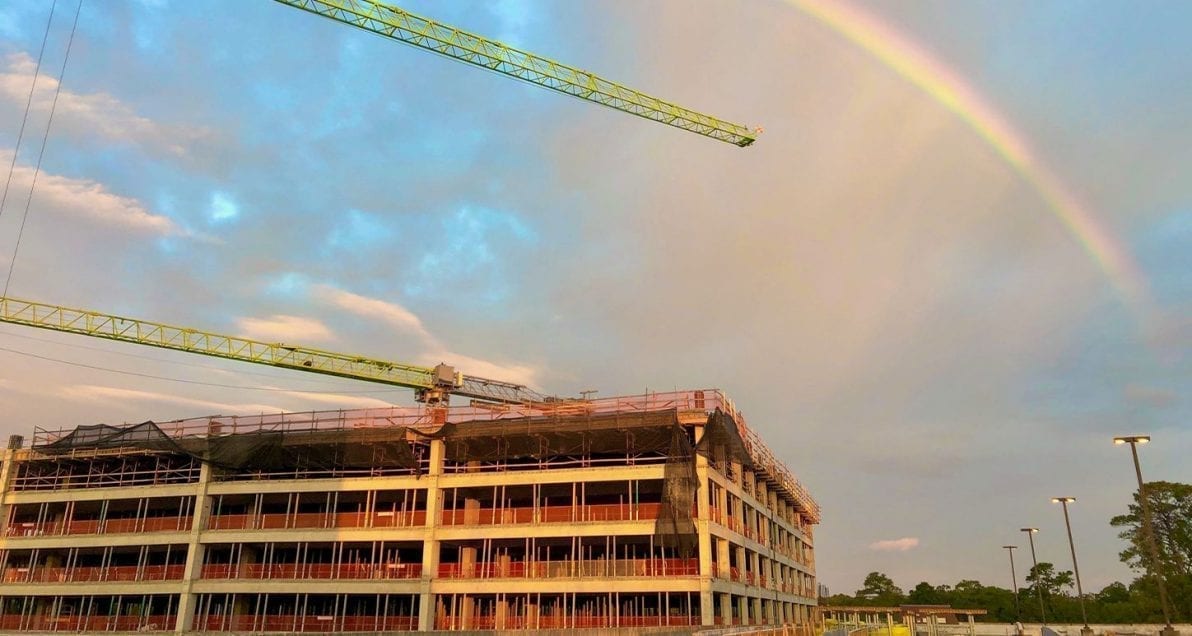 Custom Architectural Panels Beautify Parking Structure
To meet the air transportation needs of their region over the next 20 years Norfolk International Airport Authority engaged renowned architectural firm Gresham Smith to study and implement design and structural changes to the facility. The airport currently serves over 3 million passengers a year in one of the fastest growing metro areas in Virginia. As part of the master plan to achieve the needed results, The Airport Authority hired Virginia's Hourigan Construction to build a much needed long-term parking structure. In turn Hourigan contracted Smith-Midland to manufacture and erect $3.22 million in architectural precast concrete cladding panels for the complex.
The new structure matched to existing architecture, Garage D, will serve as covered parking for passengers with 3,200 spaces on nine levels.
"We are using our extensive experience in architectural precast to match the look and feel of the adjacent structures," said Ashley Smith, President, Smith-Midland. "In the past 60 years we have had the opportunity to work on a wide diversity of projects. That knowledge base creates a very tangible value-add for our customers."
Relying on its experienced carpentry shop, Smith-Midland is also fabricating custom forms for pouring compound radius precast panels to cover the garages helical ramps.
Production of the buff colored concrete with an exposed river rock aggregate finish panels began in February of 2020 with final delivery scheduled for the end of that year.