Loudoun County
Absorptive and Reflective Sound Wall
Project Details
Location

Loudoun County, VA

Owner

Virginia Department of Transportation

Contractor

Shirley Contracting, Wagman Heavy Civil

General

Multiple sound absorptive and reflective sound wall projects

Quote

"We are proud that our sound wall products have proven reliable and cost effective for our customers, repeat business speaks volumes." Matthew Smith, Smith-Midland's Vice President of Sales and Marketing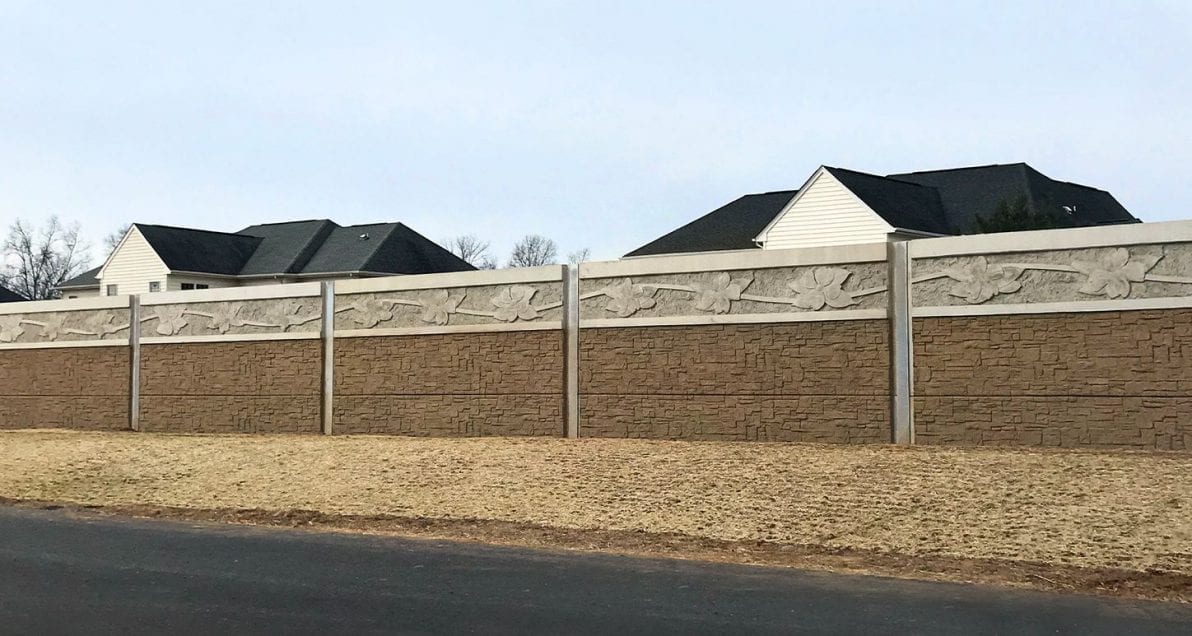 Smith-Midland Continues Sound Wall Success in Loudoun County, Virginia
Over a 2-year period Smith-Midland produced four sound wall projects in Loudoun County, VA. Those projects came on the heels of the successful 240,000 square foot absorptive sound wall I-66 widening project.
Three of the projects; the Route 7 and 659 interchange, Belmont Ridge Road and Route 606 were awarded to Smith-Midland by Shirley Contracting, who worked with Smith-Midland on the I-66 widening project. The 48,000 square foot Route 606 job was manufactured using SoftSound™ sound absorptive precast technology. The faces of the panels will be imprinted with a dogwood flower pattern using form liners to create a very unique aesthetic. Custom images, patterns and finishes may be incorporated to enhance both traditional reflective and SoftSound panels. The other two projects will be completed using traditional reflective precast concrete panels and posts.
A superior sound absorptive technology, SoftSound is a proprietary material molded and compressed to meet the desired technical and aesthetic requirements. It combines highly specialized mineralized wood-chip aggregate using cement as a binder in a specific and exacting manufacturing process. Once installed, SoftSound surpasses other products for sound absorption, durability, strength, and moldability.
The fourth project, a traditional reflective sound wall, will be installed on the rehabilitated Route 7 Bridge over the Dulles Toll Road. Smith-Midland was awarded the contract by Wagman Heavy Civil.