Project Details
Location

Baltimore, MD

Owner

Johns Hopkins Hospital

Architect

Ayers Saint Gross, Wilmot Sanz

Contractor

Whiting-Turner

General

27,164 sq. ft. of SlenderWall over-clad precast panels with factory-applied Endicott brick facing and factory-applied R-21 closed-cell foam insulation, with proprietary H2Out advanced sealant system with leak detection

Quote

"...the advantage for the owner was saving of time and money while gaining a more resilient and sustainable building." Dan McKelvey, associate principal and building envelope expert, Ayers Saint Gross

Awards

ACI Award of Excellence, Certified Baltimore Green Stars Building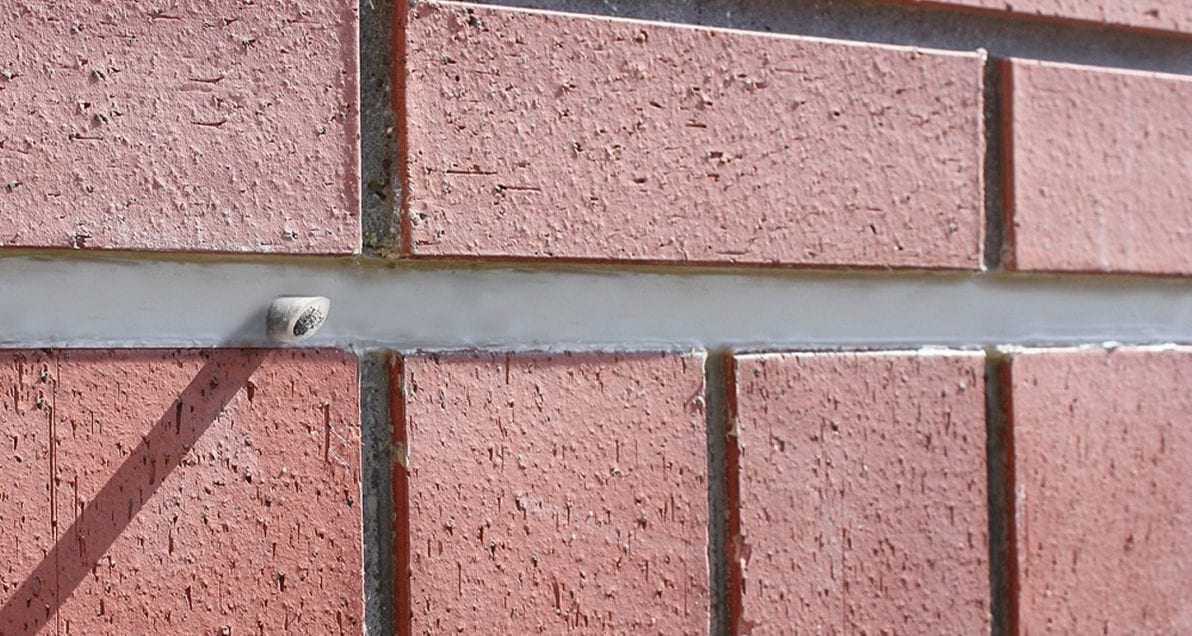 Johns Hopkins Hospital Selects Innovative Precast To Re-clad Major Hospital Building
Over-cladding technique using SlenderWall insulated lightweight precast is key to sustainability at leading hospital, boosting energy efficiency and durability while even improving interior acoustics.
Johns Hopkins Hospital operates in a dense, urban medical campus in East Baltimore with an outsize global reputation. Nestled amid the pioneering clinical and research facilities is the Nelson-Harvey Building, a 1970s-era modernist structure with narrow ribbon windows and long expanses of brick colored to match the nearby Halstead Building and the 1880s Billings Building, a campus landmark with its classic dome. After opening a major new facility next door, the Zayed Bloomberg complex, the hospital began renovating existing facilities on its East Baltimore campus. The nine-story Nelson-Harvey was a candidate for an interior renovation.
Yet, the opportunity to improve the building's performance and capabilities took the project team beyond mere interior changes, says Dan McKelvey, an associate principal and building envelope expert with Ayers Saint Gross, the Baltimore-based planning and architecture firm that has supported Johns Hopkins for more than a decade.
"Late in the game, during design development, the client determined that we should also address envelope issues," says McKelvey, describing the existing, hand-laid brick façades with a concrete masonry unit (CMU) backup on structural steel. "There were problems including cracking and deflecting brick, and the window system was outdated. The building had no insulation in the wall system, either."
The design team strategized on how to address the exterior, and make it completely weathertight and add sufficient insulation. "It needed to be a lightweight system and it had to match the Johns Hopkins signature brick aesthetic on the campus, especially with its adjacency to the iconic Billings Building," says McKelvey. That ruled out one candidate, a lightweight metal panel system. So the architects reviewed ways to re-clad the building with a brick exterior and also address the envelope failures.
The solution the team found was a surprise to many: Instead of removing and replacing the old façade system, an over-cladding system was devised using SlenderWall panels attached to the original steel frame. At less than 30 pounds per square foot, precast SlenderWall sections would not be too heavy for the existing structure – one critical hurdle. Plus the fully insulated, hybrid panels could provide a matching thin-brick finish – a classic brick exterior to perfectly complement the Johns Hopkins brand image.
Recycle in Place
According to Ayers Saint Gross, the re-cladding system could be attached while preserving the original building cladding.  The new SlenderWall precast sections would attach to the steel structure, bypassing the original exterior masonry wall through openings cut for access to the perimeter steel, using a technique known as "needling." The precast sections came with factory-installed windows, and a glazed curtain wall would replace the original ribbon windows, with some metal panels added as an accent material.
According to the architects, prevailing engineering codes dictated that the new over-cladding envelope system could not exceed the building's dead load by more than 10% or exceed any individual structural member by 5%. Because the building's parapets had deflected severely, they would be removed. "That reduced some of the dead load, and the combination of precast panels, curtain wall and metal cladding panels allowed us to remain under those limits," says McKelvey. In fact, the conservative methods left enough available structural capacity to allow the hospital to add a green roof, which they had desired.
"We call a project like this recycle-in-place, which is preferable in a healthcare setting," says McKelvey. "Demolition in a hospital campus affects the patients and care delivery, and there is always concern about the intake of dust into adjacent air-handling units." By preserving that façade, Johns Hopkins was able to retain what would have been tons of demolition material and "repurpose" the existing masonry façade, which enhances the structure's fire resistance and interior temperature stability, thanks to the added thermal mass. It also improves the sound isolation of the interior spaces – ideal for a hospital – because the thicker wall helps reduce sound transmission, which is measured as STC, or sound transmission coefficient, say the architects.
"This is a unique and promising application of SlenderWall," says Matthew Smith of Smith-Midland, the precast provider which developed the cladding system and licenses it through its sister company, Easi-Set Worldwide. "Re-cladding while retaining an existing façade is a valuable alternative for hospitals, civic buildings and other structures that need to remain open. It can also be used on tight sites where demolition is difficult."
McKelvey agrees, noting that many owners have large inventories of existing buildings. "You can't move patients, so a re-clad is best if a hospital building can remain occupied," he explains. "This can complicate the contractor's job tremendously, and many may advise against it for that reason. But the advantage for the owner was saving of time and money while gaining a more resilient and sustainable building."
Greener Cladding for Greener Buildings. How green is the resulting Nelson-Harvey Building? This over-cladding technique has been designed by Ayers Saint Gross and Wilmot Sanz to achieve at least Green Star II, a Baltimore city certification approximately equivalent to LEED Silver. "As this is the first healthcare project to seek certification under this program, we have worked closely with the city and the hospital to develop appropriate standards for projects of this scope," according to architects at Wilmot Sanz.
SlenderWall benefits the green approach, adds Smith. "SlenderWall has regional materials and recycled materials," he says. "It also has closed-cell spray foam insulation on panels and between panels, so this has become a very well insulated building."
SlenderWall weighs about 30 lbs. per square foot, with a unique composite construction that allowed for the over-cladding that "recycled in place" the old fascia. In total, Smith-Midland Corporation cast and delivered 158 panels totaling about 27,164 square feet. Smith notes that the panels were specified with a factory-applied Endicott brick facing, keeping in continuity with the campus and the original 1970s exterior.
Johns Hopkins Hospital and the design team also chose to include factory-applied closed-cell foam insulation and a proprietary, advanced sealant system with integral leak detection called H2Out. "The addition of these options will provide not only savings in time and onsite trades, but also insurance against future air and water infiltration as well as continuous insulation, adding significantly to the enclosure's thermal performance," says Smith. SlenderWall also incorporates proven technologies to connect its 2-inch-thick reinforced architectural precast concrete with the interior steel-stud frame to create a true composite, exterior/interior wall panel system. The panels are also available with the optional continuous closed-cell foam insulation as well as factory-installed windows, offering savings in time and onsite labor.
In March 2013, Smith-Midland began installing the cladding for the project's contractor Whiting-Turner, and it was concluded in June. The short schedule showcased the benefits of SlenderWall in reduced times and costs for production, shipping and installation, as well as decreasing the need for some onsite trades.
After decades of wear and with a failing façade on their hands, Johns Hopkins Hospital stands to benefit from an innovative architectural solution and a proven, robust wall system with excellent acoustical STC ratings and insulating ability.
Read the Ayers Saint Gross whitepaper on the project "Over-cladding for thermal performance and building resiliency.".