Eisenhower Avenue
Reflective Sound Wall
Project Details
Location

Alexandria, VA

Owner

Hord Coplan Macht

Contractor

HITT Contracting, Inc.

General

10,000 sq. ft. of reflective precast concrete residential sound wall

Awards

AGC of DC, Merit Award for Transit, Highway & Bridge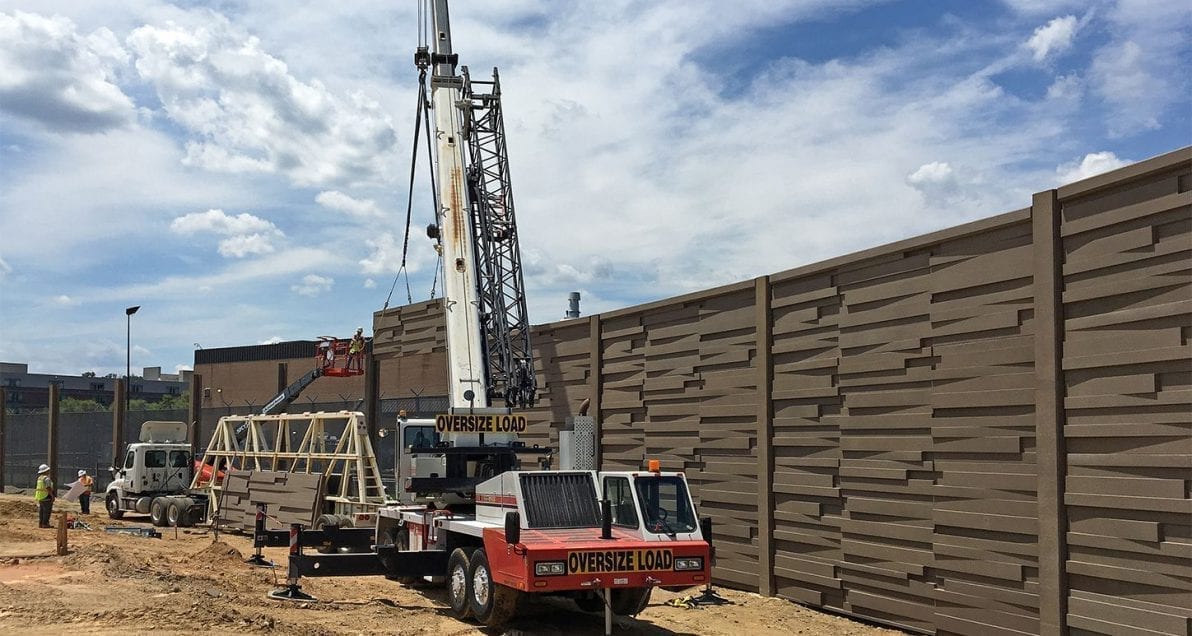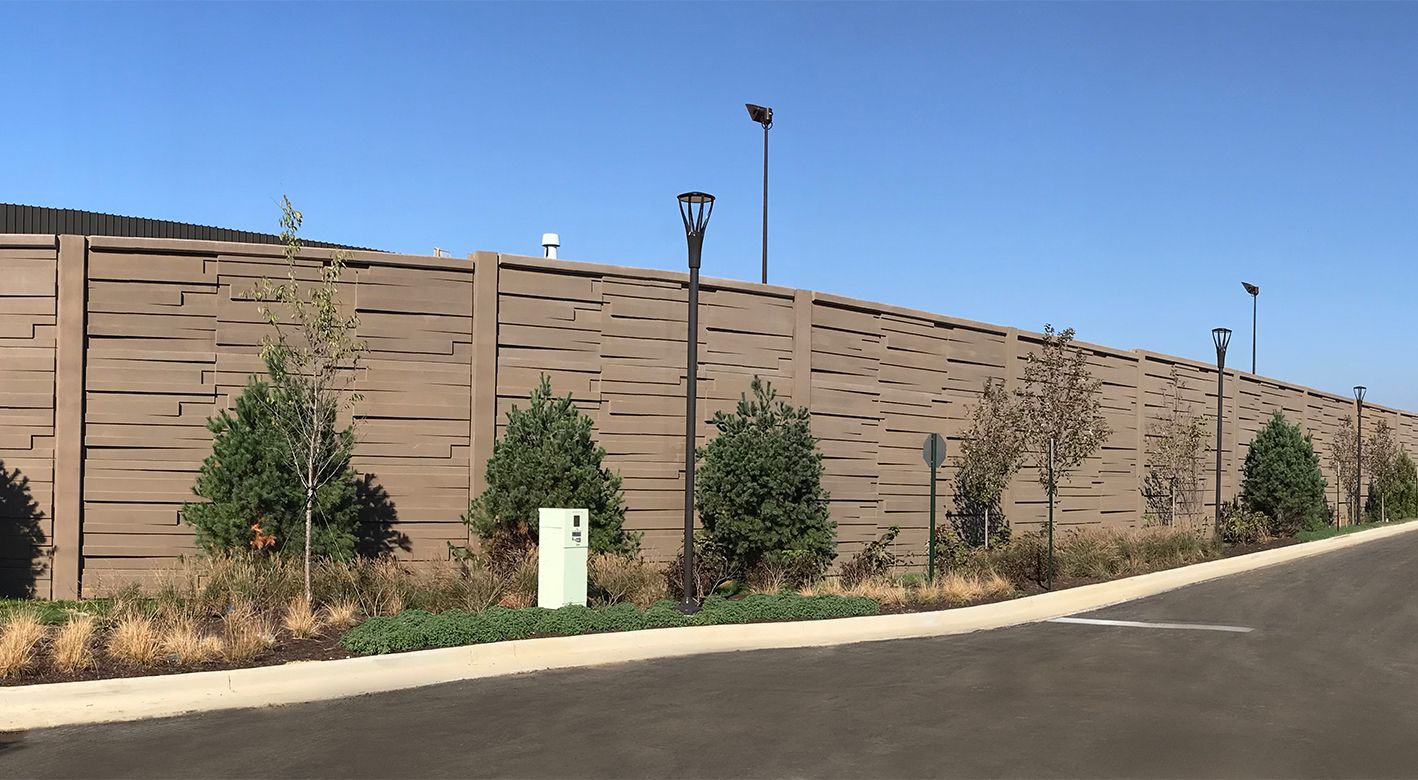 Unique Geometrical Shapes Create Beautiful Sound Wall Installation for Residential Complex
Located in Alexandria, Virginia, 2900 Eisenhower Avenue is the site of an upscale townhome living complex that needed a sound wall around its perimeter. In coordination with GeoStructures, Smith-Midland Corporation provided the design, fabrication, and installation of 10,000 feet of reflective precast noise wall created with geometric form liners.
The project was not without its challenges. While the creation of beautiful precast was not a problem for the Smith-Midland team, the location of the project behind a WMATA rail yard meant that WMATA approval needed to be secured.
The sound wall borders the WMATA rail yard and construction was within the influence of train tracks. Therefore, wall design and approval were governed by the WMATA Adjacent Construction Project Manual. GeoStructures and Smith-Midland worked closely with HITT Contracting to obtain the required permits.
This required submitting work plans and crane lift plans which were reviewed by WMATA. Before construction could proceed, there were two on-site meetings with WMATA to review construction methods and safety. During construction, a WMATA representative was on-site daily to coordinate crane operations with passing rail traffic. Regarding aesthetics of the sound wall, a ribbed form liner finish on the residential side and a rake finish on the WMATA side was specified. A colored concrete mix with a light acid etching was applied to the residential side panels to create a rustic look.
By combining special aggregates with cement as a binder in a specific and exacting process, Smith-Midland's sound wall material surpasses other combinations in durability, acoustics, thermal, strength and moldability. Smith-Midland provides assistance in installation techniques, as well as overseeing component assembly, which ensures the most efficient way to optimize quality and product performance. Smith-Midland sound wall products come in standard, custom and highly intricate designs, varying textures and different colors to meet specific architectural requirements.