Project update: Smith-Carolina Plant Erection Proceeds on Schedule
October 17, 2018 | Associate / Plant News
Plans for our new Smith-Carolina precast concrete plant in Reidsville, NC are moving forward at a rapid pace.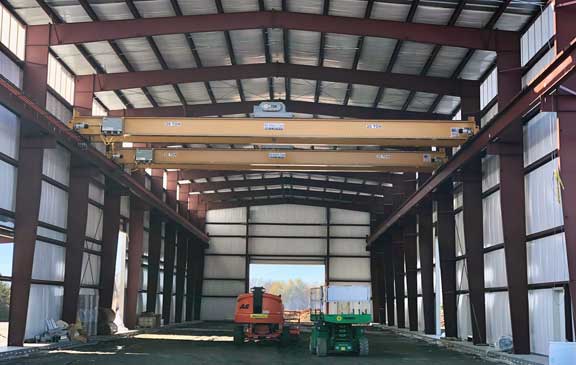 Bridge cranes have been installed.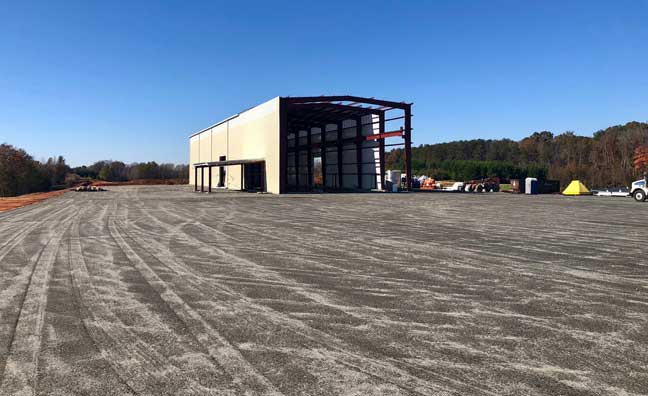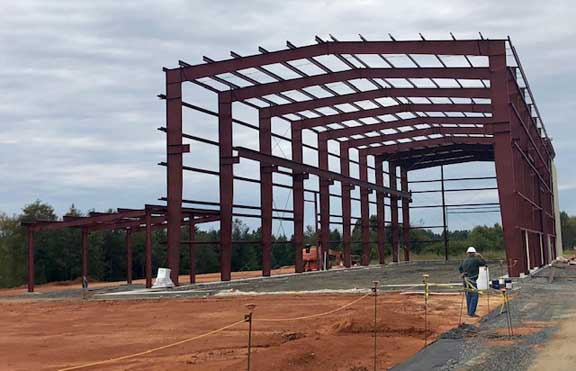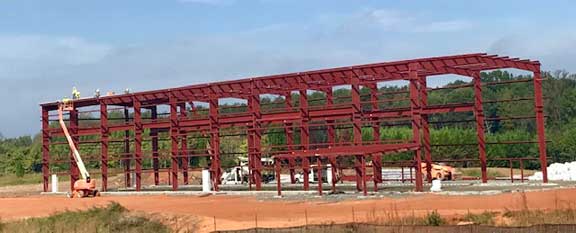 The steel structure and shell has risen on the 46 acres property in Rockingham County. The new 15,000 square-foot facility located on Carrot Road will soon be prepared to accept a new batch plant and all the necessary equipment for operation.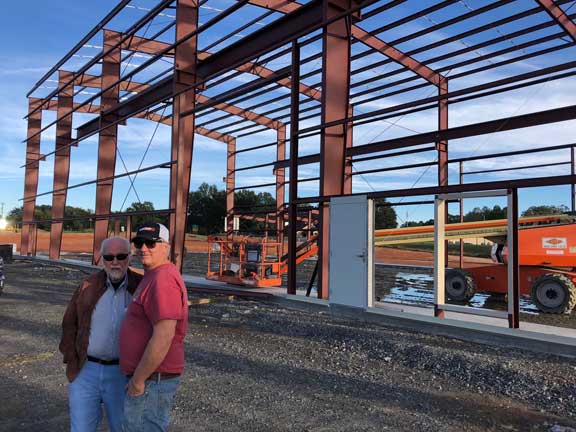 CEO Rodney Smith and Smith-Carolina General Manager Rod Smith inspecting construction.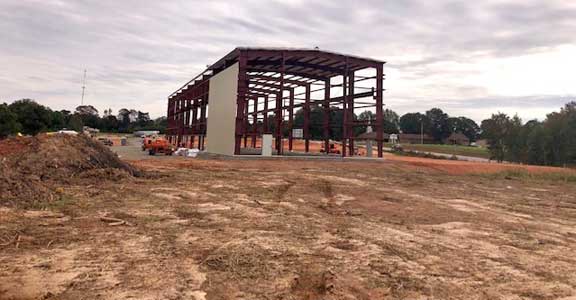 Smith-Carolina is one of three precast manufacturing plants within the publically traded Smith-Midland Corporation (SMID), serving customers along the eastern seaboard from New York City to Georgia.
For more information on Smith-Carolina, call (336) 349-2905.