Smith-Columbia expands airport equipment shelter market
August 28, 2018 | Easi-Set Buildings, Transportation Products
Smith-Columbia recently completed work on it's second airport runway equipment shelter. The growing market for hardened buildings to house critical lighting and control systems for airports is proving lucrative.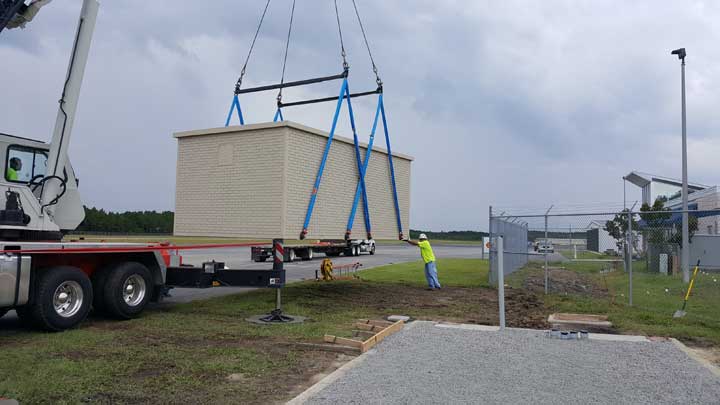 The first project was a light tan Easi-Brick precast building completed for CARTA in Charleston. The equipment shelter was placed adjacent to the runway of the Horry County Airport near Myrtle Beach, SC.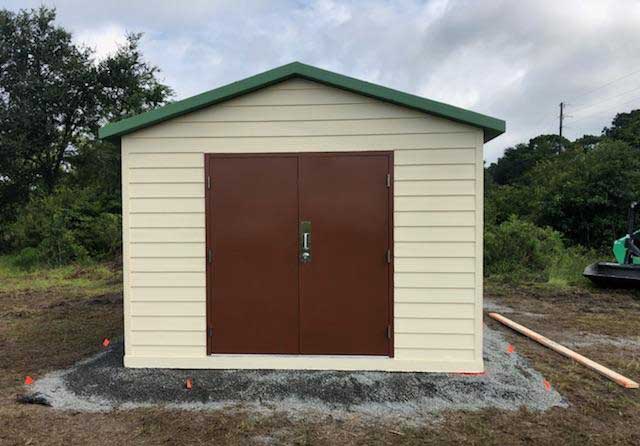 The most recent project, a 12×16 gabled roof runway and taxiway lighting equipment shelter, was done for the Ridgeland-Claude Dean Airport in Ridgeland, SC. Smith-Columbia worked with engineers Holt Consulting, and contractor Quality Enterprises USA on the project for the Jasper County Aeronautics Commission.
Sales Inquiries:
(803) 708-2222