Innovative Mixed-Use Project In New Jersey Includes 800 Unique Architectural Precast Panels Made By Smith-Midland Corporation
May 1, 2014 | Architectural Products
MIDLAND, Va. –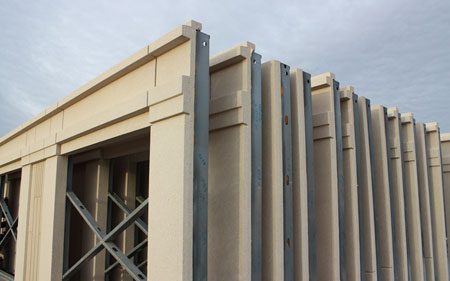 (OTCQB: SMID) A brand new luxury apartment building in Cliffside Park, N.J., features a unique blend of retail and office space, underground parking, a 190-space municipal parking lot, and nearly 800 SlenderWall® architectural precast panels manufactured by Smith-Midland Corporation
Owned by Waterside Centre Urban Renewal Company, LLC, The Towne Centre of Cliffside Park is a $140 million, 13-story luxury apartment building that includes 277 units. Upon completion in 2014, the project will also feature a one-acre plaza with a reflecting pool and outdoor seating. Among the tenants scheduled to move in are a coffee shop, gourmet chocolate store, high-end men's clothing store, and a restaurant.
Matthew Smith, Vice President of Sales and Marketing for Smith-Midland, said the manufacturer was called on to design M-shaped precast panels that would be used to create a lightweight exterior for the building. Working closely with Virgona & Virgona Architects, Smith-Midland developed the design for the exterior cladding and has already produced about 50 percent of the panels.
Smith said the precast aspect of the project is unique due to the shape of the panels. "The M-shaped panels will allow for bigger windows and more natural light than usual within the building itself," said Smith. "We've already used this technique successfully on another building in New Jersey and we plan to employ it on future projects as well."
The Towne Centre of Cliffside Park has closed a construction loan from TD Bank, with loan participation from US Bank, in the amount of $75 million. Site work on the project is ongoing and expected to be completed over a 30-month timeframe.
The project's owners are well known in the region. Daibes Enterprises is responsible for building residential complexes such as the St. Moritz and Avalon in Edgewater, and James D. Demetrakis was the attorney for Fort Lee Redevelopment Associates LLC, the developer for one-half of a $1 billion downtown mixed-use project in Fort Lee that will include two 47-story residential towers – the tallest structures in Bergen County.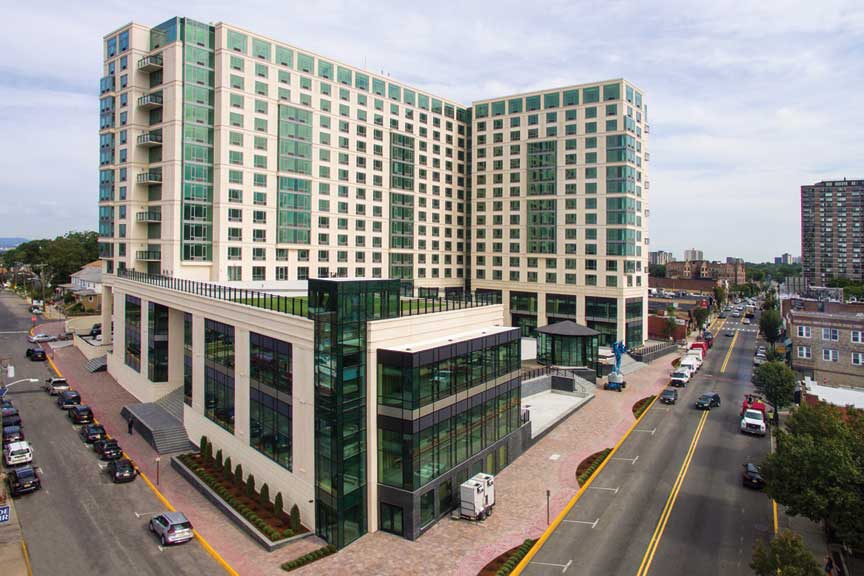 About Smith-Midland Corporation (DE)
Smith-Midland Corporation (DE) is a publically traded company (OTCQB: SMID). Smith-Midland (VA) develops manufactures and sells a broad array of precast concrete products for use primarily in the construction, transportation and utilities industries. SMC has two manufacturing facilities located in Midland, Virginia and Reidsville, North Carolina. Easi-Set® Worldwide, a wholly-owned subsidiary of Smith-Midland Corporation (DE), licenses the production and sale of SMC developed products around the world. For more information, please call (540) 439-3266 or visit www.smithmidland.com or www.beachprisms.com.
Media Inquiries:
media@smithmidland.com
Sales Inquiries:
(540) 439-3266
Request for Quote