NPCA Precast Inc. feature article by Smith-Midland Plant Manager Alan Pritchard
June 17, 2020 | Associate / Plant News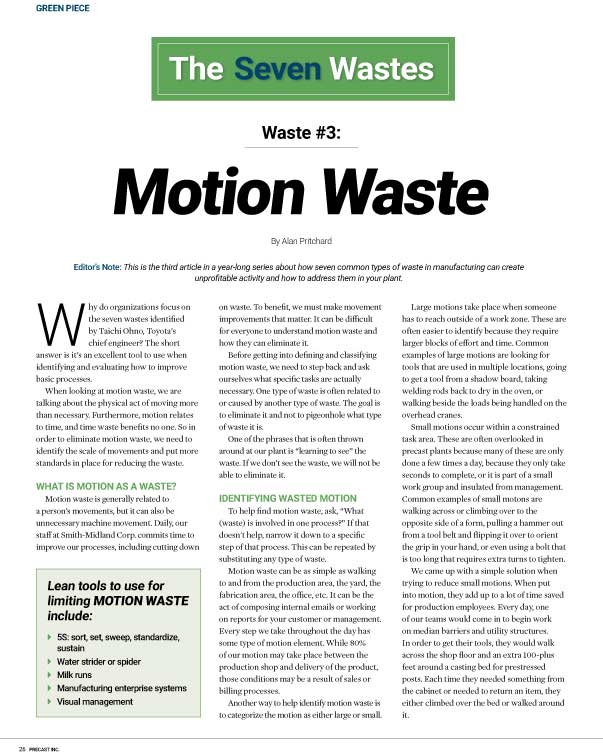 NPCA Precast Inc. magazine features Smith-Midland Plant Manager Alan Pritchard's article on sustainability; The Seven Wastes: Motion Waste.
This is the 3rd installment in a series that reveals the common types of waste in manufacturing that can create unprofitable activity and answers how to address them in your facility.
The Smith-Midland organization and it's three manufacturing plants practice Lean Manufacturing principles and culture. The principals employed provide value to both Smith-Midland's customers and their associates.