Severn River Bridge Rehabilitation Project
February 12, 2020 | Associate / Plant News, Transportation Products
The US 50 span over the Severn River Bridge in Annapolis, MD is 2,856 linear feet long and nearly 100 feet high, serving 125,000 drivers daily.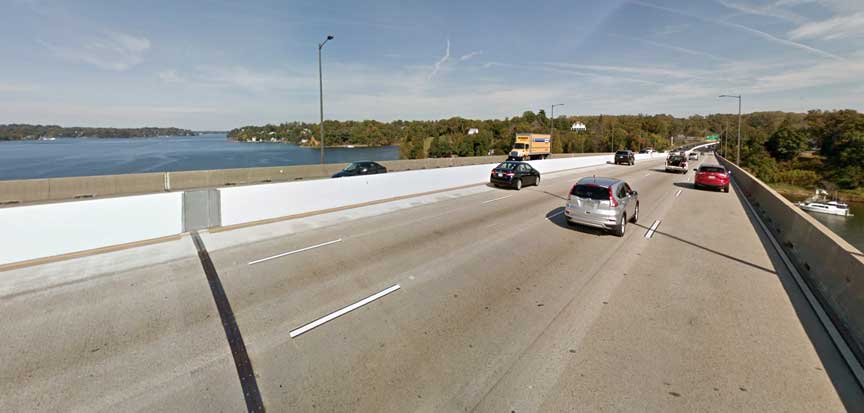 The "Innovative Design and Construction" project by Maryland State Highway Administration (MDSHA) was contracted to Joseph B. Fay for the bridge span to be renovated and joined, which would add an additional lane to the existing bridge. J.B. Fay subcontracted Smith-Midland Corporation to manufacture and deliver the precast median barrier to serve as both permanent and temporary Maintenance of Traffic barrier. The project schedule was aggressive and finishing the work on time was imperative.
In total, Smith-Midland produced 1,250 tons of concrete for the approach and median barriers. Production lasted approximately 15 weeks at our plant facility in Midland, VA.
Formore information or a quote on your next project, call 540-439-3266, or email us at info@smithmidland.com