Ingenuity, longevity, skill and kindness, the legacy Delmer Blevins leaves at Smith-Midland.
September 16, 2019 | Associate / Plant News
"Delmer has left the building", as the old catchphrase goes. Mr. Delmer Blevins ruled Smith-Midland Corporation's Welding Shop as the Supervisor for many years, and he recently decided to switch gears. He decided to retire after 32 years with the company.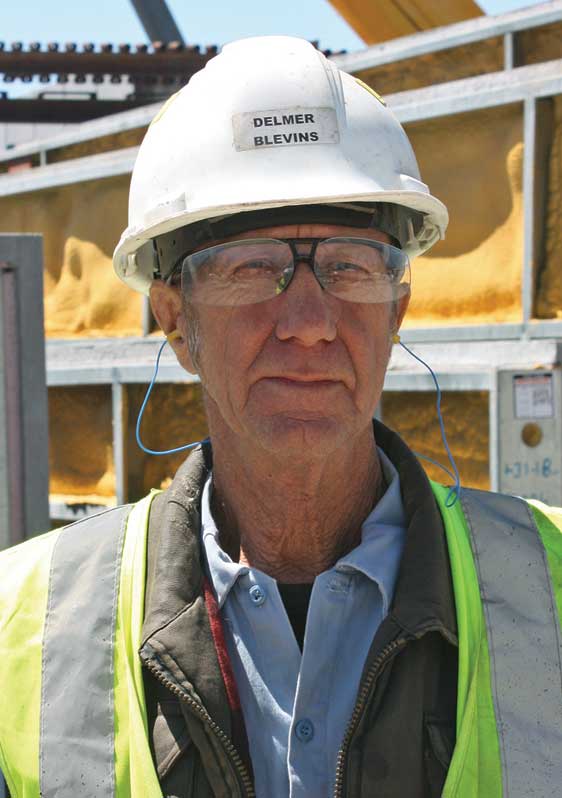 Mr. Blevins reigned over Smith-Midland Corporation's bustling welding shop and oversaw a talented team of welders and fabricators during his employ. He and his team supported of all the company's welding needs, including production items. In addition he was instrumental handling all of the welding needs for the buildings and the intricate equipment repairs.
Mr. Blevins has built multiple forms from scratch, including a double purpose utility vault mold, the 1660/1680. Originally quoted at over $125K to purchase just a single mold, Delmar was able to design, do materials requests and fabricate the double for under $50K. "Delmar has great visualization skills; he can create solutions without the need for detailed drawings. He's a problem solver," says Rodney Smith, Smith-Midland CEO.
In addition to work, Delmer was always quick with a story, a good word, or even a few licks on his guitar at company functions. Delmer will be missed by us all. We wish him well on this next chapter of his life.