Smith-Columbia creates unique Easi-Set Press Box Building
April 25, 2019 | Easi-Set Buildings
Smith-Columbia manufactured this highly efficient and durable solution for a ballfield in Georgia. The two-piece combination building was designed to the specific needs and budget of the Lake Oconee Academy.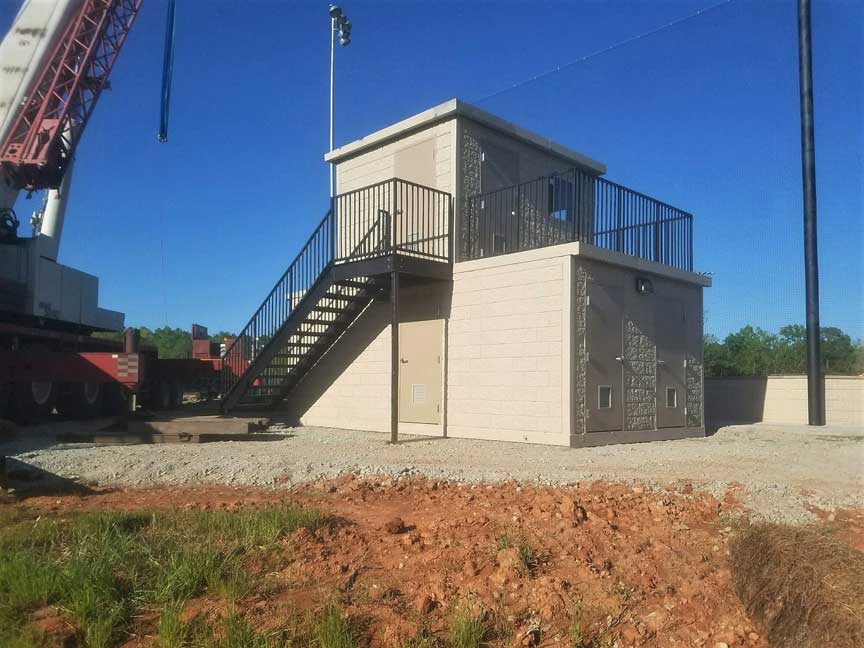 The lower level of the building is a 12'x20'x8' concession stand and double restroom. Internal wall partitions were used to separate the concession from the restrooms. The concession was outfitted with a roll up door and utility sink. The upper level is a 12'x10'x8' press box with a sliding double window. A split block formed pattern and a painted finish add to the pleasing and functional aesthetic.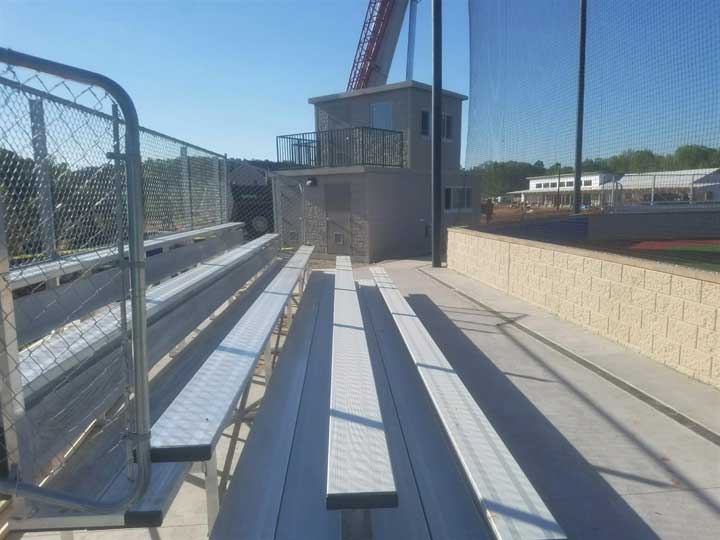 The project was delivered and installed in Greensboro, Georgia by Smith-Columba for contractor Deluxe Athletics, based out of Marietta, GA.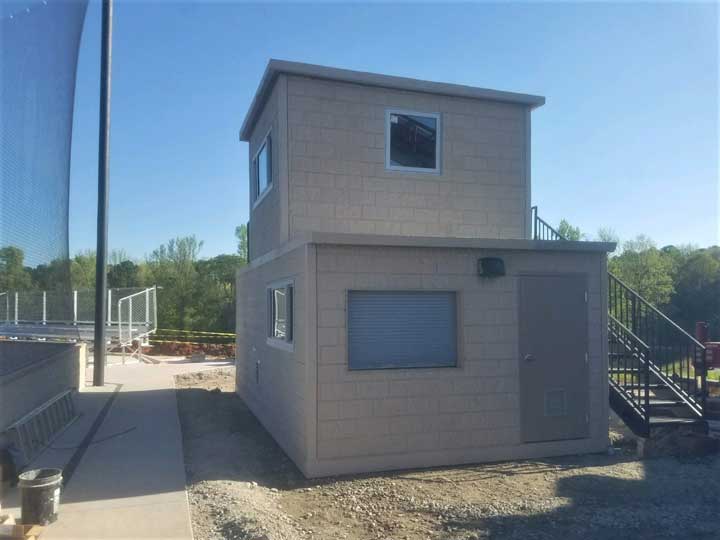 Sales Inquiries:
(803) 708-2222