Smith-Midland provides secure permanent barrier for DC project
January 10, 2019 | Associate / Plant News
On the night of November 29th, under the glow of the National Christmas Tree, crews from Smith-Midland (SMC) installed the first of 22 tractor-trailer loads of custom designed security barrier on E-Street in Washington, DC.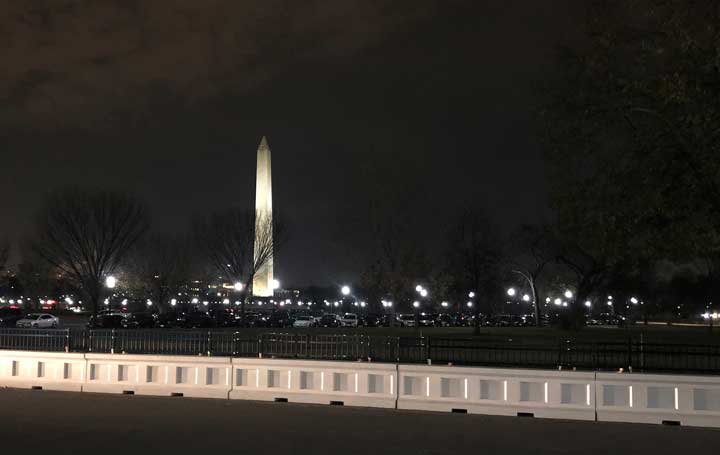 The E-Street barricade, part of a new enhanced perimeter security program, is situated between 15th and 17th street NW. The 175 barriers will provide almost a half-mile line of deterrent along the north edge of Ellipse Park.
The contract included removal of the temporary precast concrete safety barrier originally installed by SMC in the aftermath of 9/11.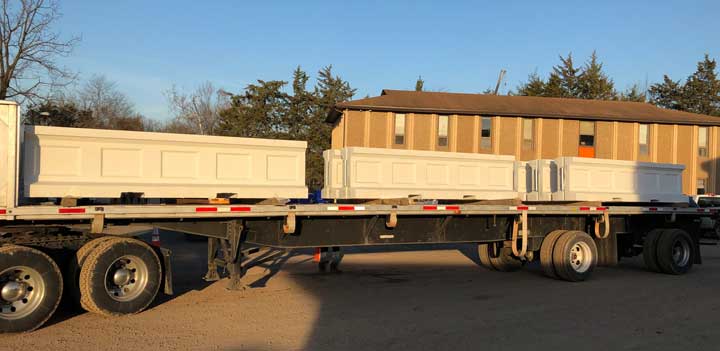 7 custom-designed forms were manufactured to facilitate the quick delivery required for the project. Smith-Midland manufactured the barriers 7 days per week for 5 weeks, completing delivery and installation on the project in less than 90 days from contract approval. SMC hired subcontractor Long Fence to manufacture the 130 pieces of fence that completed the barricade. The installation of both barrier and fence was completed in just 3 nights.
Smith-Midland experience includes over 40 years of successfully executing security projects and the ability to quickly design and build custom solutions that meet exacting requirements.
Ashley Smith, CEO commented "This project exemplifies the Company's ability to execute in high demand scenarios. The safety, quality, and delivery of the job are directly in line with our strategic operational focus."
Request a quote for your next project.