Smith-Midland Adds Global Executive to Board
December 10, 2018 | Associate / Plant News
The Smith-Midland Corporation (SMID) announced the election of Mr. James Russell Bruner to its Board of Directors on Dec 10th. Mr. Bruner was Chief Executive Officer and President of Maersk Line, Limited (MLL) from 2014 to 2017. MLL is an American company, headquartered in Virginia, and part of the global shipping consortium Maersk Group. MLL provides U.S. flag transportation, ship management and maritime technical services to government and commercial customers.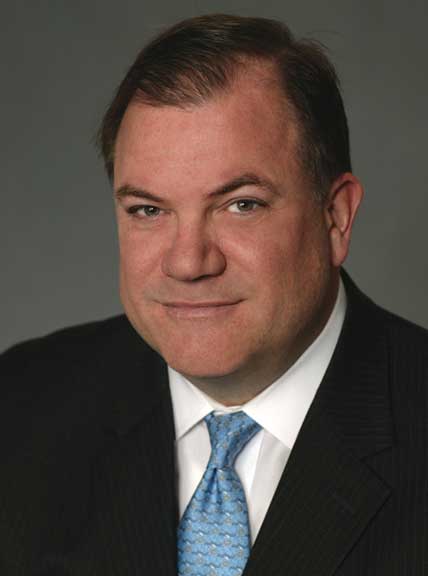 Mr. Bruner joined Maersk Group in 1989 and has held various leadership positions in both North and South America. Prior to his role as CEO and President of MLL, Mr. Bruner served as CEO and President of Maersk, Inc., and President of Maersk South America, Ltd. He also currently serves as a Director of MLL.
A native of Baltimore, Maryland, Mr. Bruner attended Bridgewater College in Virginia. He is a graduate of the University of Michigan Executive Program and Harvard Business School's Advanced Management Program. Mr. Bruner serves on the Bridgewater College Board of Trustees, and previously served for the University of Denver Intermodal Transportation Institute's Board of Directors.
"Mr. Bruner's extensive operational experience, board and committee experience, as well as financial expertise is a great asset for our Board of Directors" said Ashley Smith, CEO of the Smith-Midland Corporation. "His independent voice will help Smith-Midland with its growth strategy and continue our focus on safety, employee development, and product innovation, resulting in the enhancement of long-term shareholder value."
"Smith-Midland has never forgotten that the customer comes first," said Bruner. "The company remains focused on delivering high quality products on time while continually lowering costs, and I am delighted to join the Smith-Midland board."
Mr. Bruner will be replacing long-term board member Mr. G.E. "Nick" Borst. Mr. Bruner was elected as the chairman of the audit committee and as a member of the compensation committee. Mr. Borst has been a stockholder in the Smith-Midland Corporation since 2001, an advisory board member since 2005, and a Board Director since 2013.
"Nick has served Smith-Midland extremely well," said Rodney Smith, Chairman. "His input and foresight will be missed."
Investor Inquiries: AJ Krick, 540-439-3266 investors@smithmidland.com