Ashley B. Smith Elected as Smith-Midland Chief Executive Officer
May 31, 2018 | Associate / Plant News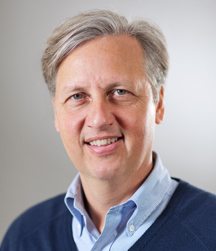 MIDLAND, VA – May 31, 2018 – Smith-Midland Corporation (the Company) (SMID), who develops, manufactures, licenses, rents, and sells a broad array of precast concrete products for use primarily in the construction, transportation and utilities industries, today announced the appointment of Ashley B. Smith as Chief Executive Officer, effective May 24, 2018, replacing Rodney I. Smith, who will remain as Chairman of the Board of Directors.
Ashley Smith, son of Chairman Rodney Smith, began his full-time career with the Company 33 years ago in the Sales and Marketing Department. He ran the licensing division, EASI-SET Worldwide, from 1988-1991. Transferring back to Smith-Midland as Vice President of Sales, he rose to become President and COO in 2008. He has been involved with management and oversight of all Company divisions throughout his tenure at Smith-Midland Corporation and has been a Board Director since 1994. He has been active in the National Precast Concrete Association (NPCA) and currently serves as the Chairman of the Board of the NPCA.
Ashley Smith stated, "For more than 30 years, I've worked alongside some of the smartest minds in our industry and visited over 400 precast concrete plants in the U.S., Canada, and overseas. This experience has prepared me for the role that I am taking on today.
"Smith-Midland has a 58 year track record of innovation and excellence in the market, and I look forward to continuing and building upon that success. I'm eager to work with our internal team, board of directors, and stakeholders to thrive and grow through the next 50 years."
The succession plan is several years in the making. In December 2017, the Board of Directors voted for Ashley Smith to succeed Rodney Smith in the CEO role in September of 2018. The date was moved up to May 24, 2018, so that Rodney Smith can concentrate on assisting with new product development and a personal health issue.
At the present time, the Company has not entered into any employment agreement or special bonus or stock compensation arrangements with Ashley B. Smith, although it likely will do so in the near future. In addition, there are no transactions between Mr. Smith and the Company that are required to be disclosed pursuant to Item 404(a) of Regulation S-K under the Securities Exchange Act of 1934, as amended.
This announcement contains forward-looking statements, which involve risks and uncertainties. The Company's actual results may differ significantly from the results discussed in the forward-looking statements. Factors which might cause such a difference include, but are not limited to, product demand, the impact of competitive products and pricing, capacity and supply constraints or difficulties, general business and economic conditions, the effect of the Company's accounting policies and other risks detailed in the Company's Annual Report on Form 10-K and other filings with the Securities and Exchange Commission.
About Smith-Midland Corporation – Smith-Midland Corporation is a publicly traded company (OTCQX: SMID). Smith-Midland develops, manufactures, and sells a broad array of precast concrete products for use primarily in the construction, transportation, and utilities industries. Smith-Midland Corporation has three manufacturing facilities located in Midland, Va., Reidsville, N.C., and Columbia, S.C. Easi-Set Worldwide, a wholly-owned subsidiary of Smith-Midland Corporation, licenses the production and sale of J-J Hooks and other Easi-Set precast products and provides diversification opportunities to the precast industry worldwide, (800) 547-4045, www.easiset.com. For more information, please call (540) 439-3266.
Investor Inquiries: AJ Krick, 540-439-3266 ajkrick@smithmidland.com