Smith-Midland: OTCQX Top 50 Performer two years running
January 30, 2018 | Investor Relations / Financials
MIDLAND, VA – January 30, 2018 — The Smith-Midland Corporation (OTCQX: SMID) was again ranked by OTC Markets Group as one of the Top 50 performing companies on the premier OTCQX exchange. Smith-Midland is 1 of only 9 companies on last year's list to repeat this achievement.
"We are pleased to congratulate our 2018 OTCQX Best 50 companies on their stellar performance and their commitment to providing a premium, efficient trading market that serves their investor base." said Jason Paltrowitz, Executive Vice President of Corporate Services at OTC Markets Group.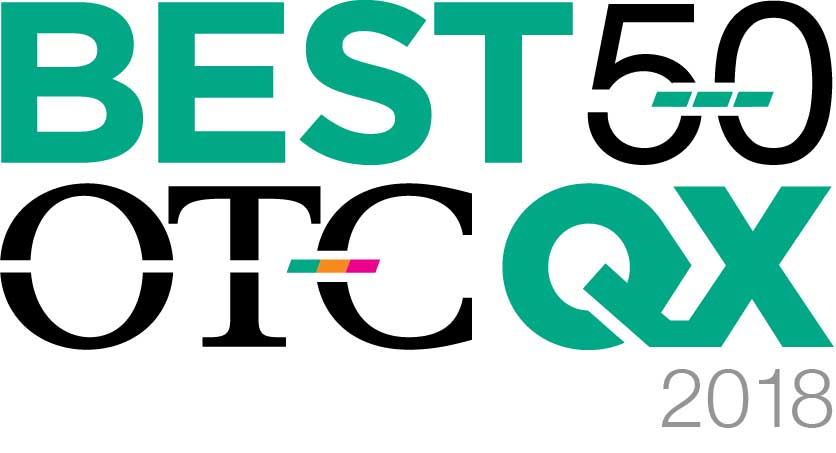 Currently the OTC Markets Group trades over 10,000 securities on a daily basis. Of these, only 399 securities are listed within the OTCQX group, the very Top Tier of the OTC market. Smith-Midland resides within a select group of only 78 of these securities further qualified to be listed as US Premier.
"Long term fiscal stability, sustained growth and investor confidence all play an important role in our decision making processes. We are proud to be recognized by the OTC for our efforts." said Rodney Smith, Chairman and CEO of the Smith-Midland Corporation.
For more details on the 2018 OTCQX Best 50 ranking, visit: https://bit.ly/OTCQX-best50-2018
For more details on OTCQX market requirements, visit: http://www.otcmarkets.com/marketplaces/otcqx
Contacts
Smith-Midland Corporation
Media Inquiries:
AJ Krick
Chief Financial Officer
540-439-3266
ajkrick@smithmidland.com