Smith-Midland will produce over 23 miles of J-J Hooks safety barrier for major highway project.
July 31, 2017 | J-J Hooks
MIDLAND, VA – August 1, 2017 – Smith-Midland Corporation (OTCQX: SMID). The Lane Construction Corporation has awarded Smith-Midland the contract to supply over 124,000 LF of J-J Hooks precast concrete safety barrier for the I-395 Express Lane VDOT project in Northern Virginia. The I-395 design-build project will extend the Express Lanes along an eight mile section of I-395 in Fairfax and Arlington Counties. The work is expected to significantly reduce the congestion of commuter traffic into Washington, DC.
Beginning in the fall of 2017 and running until project completion in the spring of 2020, Smith-Midland will manufacture, deliver and set both free-standing and bolt-down versions of their J-J Hooks Barrier. "J-J Hooks were developed by us in 1990, and have proven through years of in-field performance, and constant product improvements to be a cost-effective and reliable solution for our contractor clients," said Ashley Smith, President of Smith-Midland. "Providing safety for motorists and workers on a project of this caliper is something we are very proud of." Over the course of the two and a half year project Smith-Midland will also be providing resetting services, redeploying the barrier as the project progresses. Learn more about the project.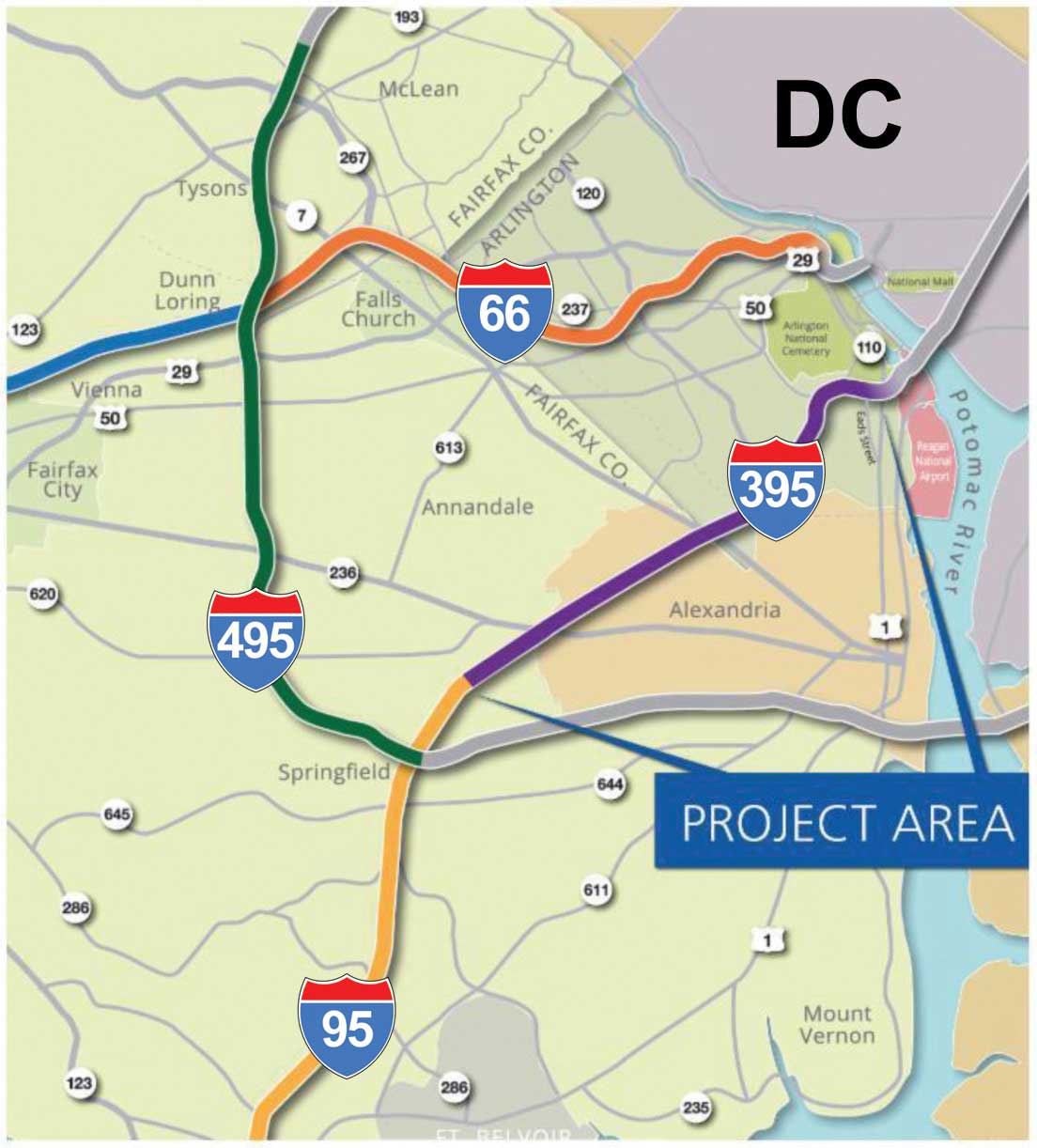 About Smith-Midland Corporation – Smith-Midland Corporation is a publicly traded company (OTCQX: SMID). Smith-Midland develops, manufactures, and sells a broad array of precast concrete products for use primarily in the construction, transportation, and utilities industries. Smith-Midland Corporation has three manufacturing facilities located in Midland, Va., Reidsville, N.C., and Columbia, S.C. Easi-Set Worldwide, a wholly-owned subsidiary of Smith-Midland Corporation, licenses the production and sale of J-J Hooks and other Easi-Set precast products and provides diversification opportunities to the precast industry worldwide, (800) 547-4045, www.easiset.com. For more information, please call (540) 439-3266.
Media Inquiries:
media@smithmidland.com
Sales Inquiries:
(540) 439-3266