New restrooms installed Monday at Eva Walker Park
September 29, 2015 | Easi-Set Buildings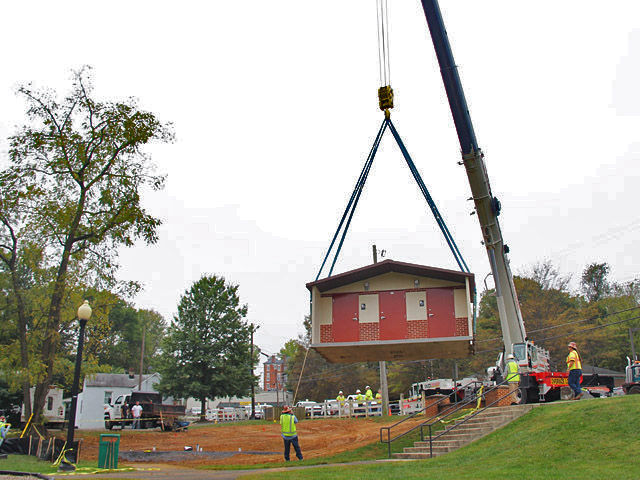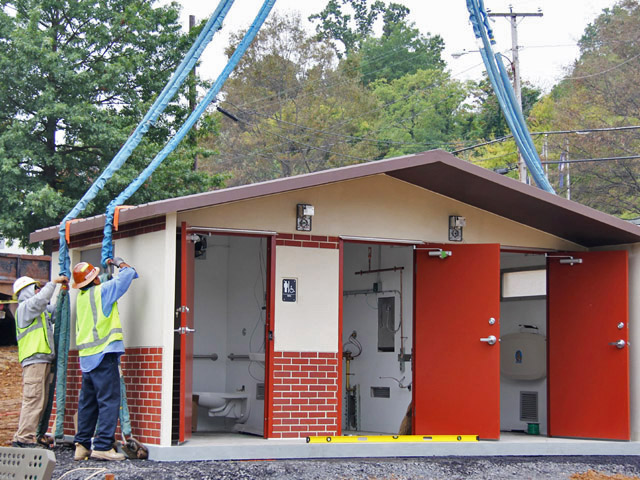 By Cassandra Brown, Staff Journalist
After years of discussion and planning, workers Monday morning installed permanent restrooms at Eva Walker Park in Warrenton.
Alexandria Pike closed for about two hours as a crane lifted the 47,800-pound, pre-cast concrete structure off a flatbed tractor-trailer and onto a bed of gravel.
Built by Smith-Midland Corp., the structure has pre-installed toilets and sinks.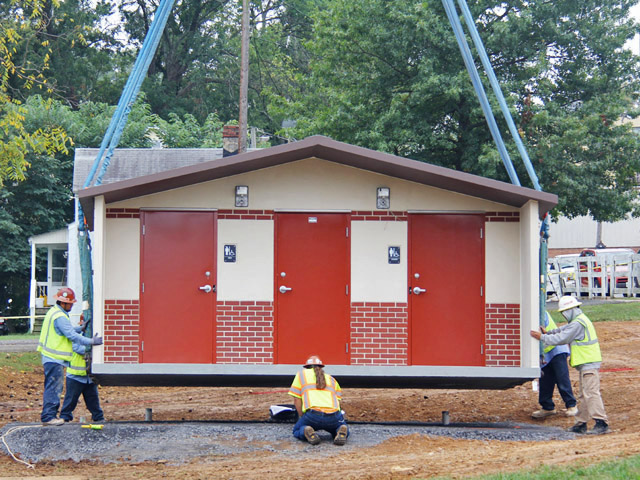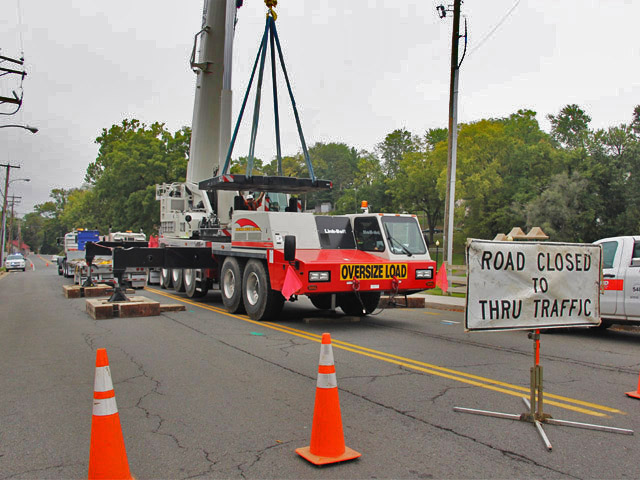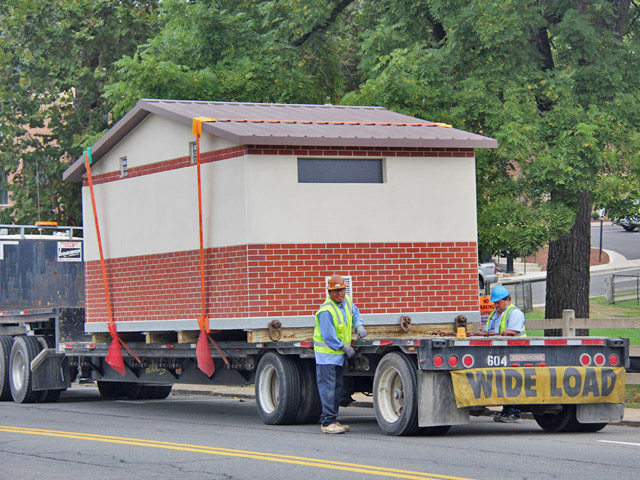 The approximately 200-square-foot brick structure blends with other materials in the park.
"The citizens were asking for it, and it's a well-used park," town Parks and Recreation Director Margaret Rice said.
The restrooms will open next week after plumbing and electricity installations, according to Ms. Rice, who has worked on the project for two years.
Major Gaines, a member of Mount Zion Baptist Church, suggested town officials install restrooms.
Mr. Gaines said the restrooms would help the elderly and disabled during church picnics at Eva Walker Park.
"The doors are wide enough for wheelchairs," he added.
Four employees from Smith-Midland and four from W.O. Grubb Crane Rental moved the structure into place.
The restrooms cost the town about $60,000.
"Bringing public water and sewer to Eva Walker Park will be a great addition," said Paul Bernard, assistant public works director.
Construction of a handicapped-accessible sidewalk at the park will finish in about two weeks.