Smith-Midland Employees Recognized as Master Precasters
July 27, 2015 | Associate / Plant News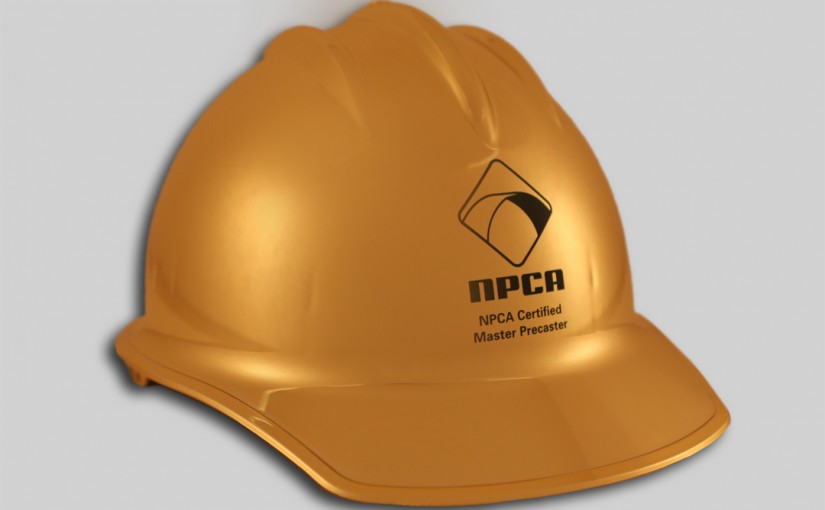 Two Smith-Midland employees have been recognized in March 2016 by the National Precast Concrete Association's (NPCA) as Master Precasters. NPCA chairman Andy Weiser presented this honor to Alan Pritchard and Eduardo Roland at the National Precast Show in Nashville Tennessee in March of 2016. Pritchard and Roland are part of Smith-Midland's Quality Control organization. Their accomplishments show that the individual dedication and competency of Smith-Midland employees are a critical reason for Smith-Midland's success and leadership in the precast concrete industry.
Pritchard and Roland received this honor for their work with the NPCA Precast University. Beyond a foundational comprehension of concrete and steel prestressing physics, applications, and methods, Pritchard and Roland continued a NPCA-accredited development program in four detailed domains focusing on safety, quality assurance and control, precast technical concepts, and production.
The technical development centered on the basic principles of mechanics, concrete and steel design theory, proper lifting of precast elements, blueprints, and applicable industry standards. Ensuring safety is a high priority at Smith-Midland, and Pritchard and Roland developed expertise specifically tied to safety in this industry as it applies to hazards often encountered in precast plants, batching processes, working with molds and forms, rebar cage fabrication, curing and finishing, and operations of overhead cranes. While Smith-Midland has an admirable safety record, it is the individual commitment of our employees like Pritchard and Roland that endure this record will continue indefinitely.
In addition to mastering technical and safety concepts, Pritchard and Roland mastered best practices in the actual production of precast concrete. This includes concepts of lean manufacturing, lifting and handling, reinforcement, and repair procedures. While quality is already a strength for Pritchard and Roland, they have now formally completed the certification in quality control principals outlined in the NPCA quality control manual defining standards for aggregate gradations, water absorption, water-to-cement ratios, reinforcing, hot and cold weather considerations, and the maturity method of quality assurance. The breadth of understanding beyond quality control and across technical, production, and safety aspects of precast concrete production is what makes Pritchard and Roland so valuable to Smith-Midland and the industry. Beyond the advantages that their development provides in conducting quality control, Pritchard and Roland are enabled to provide additional support to the production, design, and safety activities at the Smith-Midland organization.
Going even further than these these detailed technical domains, Pritchard and Roland completed leadership development focusing in the areas of coaching, communication, conflict resolution, and recruiting in the precast industry. Smith-Midland is committed to not only providing a quality product, but also an excellent workplace environment and experience for all employees. Capping Pritchard and Roland's technical depth with this leadership training ensures that they can contribute to the culture of excellence that enables Smith-Midland to build the highest quality products while at the same time being an excellent place to work.
With the rest of the precast industry and NPCA chairman Andy Weiser, Smith-Midland recognizes Alan Pritchard and Eduardo Roland as leaders in their field and congratulates them on their accomplishment.