How Smith-Midland Streamlines the Design & Build Process
July 27, 2015 | Associate / Plant News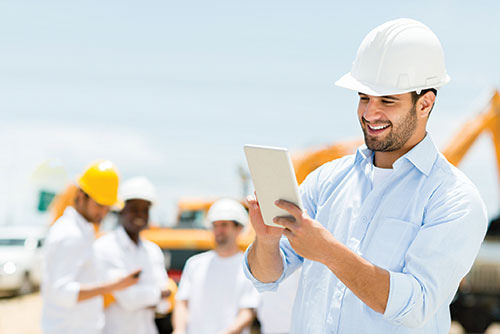 The building process can't begin without the design process. The architect works with the client, asking what the use of the structure will be, who will be using the facility, and what they want the building to look like. Then they move to budget. The client typically starts with the Taj Mahal, leading the architect to take the client down the path of materials' cost realization. A university client may envision a beautiful limestone building to house the prestigious engineering department, matched to the limestone structures built on campus 80 years ago, but modern in its interior design and construction. This same client will envision the conversation they will have with their boss if they commission this structure to actually be built in costly limestone.
It's this point in the conversation that savvy architects introduce their client to Smith-Midland's line of SlenderWall panels. SlenderWall allows the client to get the Taj Mahal and save money at the same time. Not only is the use of architectural precast virtually maintenance free, but it provides you the freedom to color and texturize your building to get whatever look you are seeking – the limestone on campus, brick on main street, or a sand-stone oasis at home. And because the panels come in different sizes, the architect still has a say in the design of the building, ensuring he can deliver the client's vision in spades.
The next step in the design to build process requires extensive, back-and-forth communication with the precast manufacturer – here Smith-Midland continues to shine. The architect will seek guidance from the manufacturer on how the panels will be hung from the building. At Smith-Midland, the in-house design team understands your project's unique needs, and expedite the design and bid process that often puts architects, engineers, and contractors at odds.
After the architect specifies Smith-Midland as the precast manufacturer in his or her bid, the contractor takes over. When manufacturers produce shop drawings for a project, it is critical that all the details of the fabrication and installation is included. These show what the contractor is going to get, and how they will get it on the building. It's important to have a manufacturer who can work all the way through installation time, and because Smith-Midland utilizes digital shop drawings, they are accessible in real-time. Working through real-time provides efficiencies and savings that cannot be matched by pre-cast manufacturers using the traditional methods of plan delivery and communication.
Having a manufacturer like Smith-Midland that works with you every step of the way, from design to build to completion, is a valuable asset to your project management process. Time is money, and Smith-Midland's innovative approach and beautiful, cost-effective architectural pre-cast products save you both.