The Security of Precast Concrete Barriers
July 5, 2008 | J-J Hooks
Concrete barriers are a necessary and highly utilized form of crowd and site protection. Construction zones, secure areas, and large public events all require the use of these barriers to ensure the safety of workers, pedestrians, and building sites. The downside to the use of these barriers is they are often extremely heavy and difficult to maneuver, presenting a host of installation and financial challenges. Cumbersome concrete barriers can also be expensive to rent and even more expensive to make, not to mention requiring many more hands to lift and lay the heavy concrete pieces. When high-quality, affordable safety barriers are needed quickly; Smith-Midland precast concrete barriers are the perfect solution.
Smith-Midland, a company dominating the precast concrete industry for over 50 years, manufactures a line of concrete barriers designed to address many of the problems posed by traditional barrier designs. Compared to other brands, Smith-Midland's barriers offer a lighter alternative that facilitates quick and safe installation using only a fraction of the crew required for heavier barriers. They are incredibly durable and can be rented or bought, providing prolonged use and reliability suitable to a range of budgets.
Let's say a major highway is in need of repair. It is a large-scale project aimed at making major upgrades to the road and adding another lane to the highway to relieve traffic. The project bears a hefty price tag and needs to begin immediately. The construction company behind the project needs barriers that can be installed quickly and easily, so that work can begin as quickly as possible without going over budget or sacrificing on safety. Smith Midland concrete barriers can respond to all of these needs. Firstly, these barriers use a J-J hook connection system that allows them to hook easily into place. Each end is interchangeable, making them easy and quick to install. And because they don't require pin connections, there is no need to worry about lost or damaged hardware. No hardware requires less workers to lay and disassemble, benefits that lead to even greater cost savings. When it comes to large, time-sensitive projects that require top-notch safety and hard budgets, Smith Midland precast concrete barriers provide the superior solution.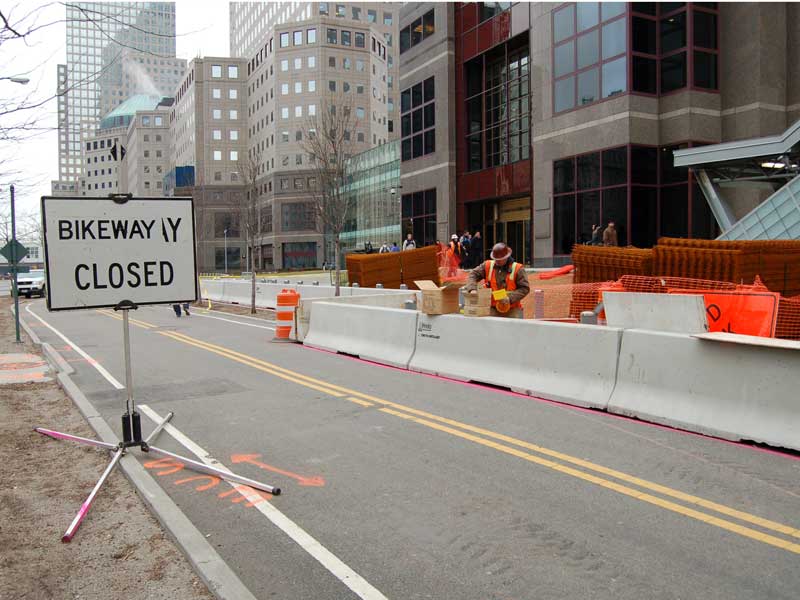 The need for concrete barriers is not specific to construction sites and projects. Sporting events, concerts, parades, secure government buildings, and beaches all require the use of barriers for safety and security. Smith-Midland manufactures concrete barriers that are reliable and lighter than traditional barriers, requiring less manpower to install and take apart. Their connection system makes installation foolproof and protects against theft. Smith-Midland's precast concrete J-J hook barriers meet all of these needs, whether employed in the renovation of a ten-lane highway or the creation of safe walkways to a major event. Guaranteeing the safety of workers and crowds represents the most fundamental standard of success for any project, and Smith Midland prides itself on offering barriers that combine the highest level of safety with cost-efficient design. Choose Smith-Midland precast concrete barriers for optimum use and safety every time.