SlenderWall: A New Model for Growth
May 12, 2008 | Architectural Products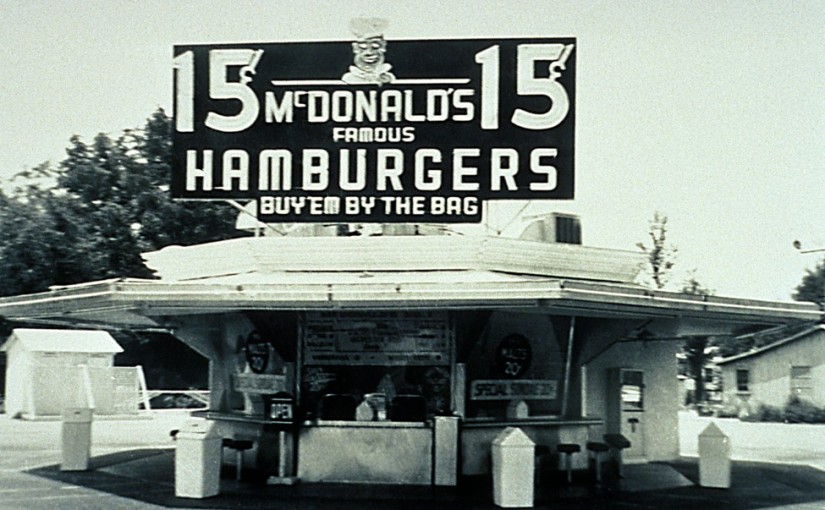 Smith-Midland's SlenderWall cladding product lives at the intersection of quality and efficiency. It represents quality, because of its strength, durability, and beautiful aesthetic. It also brings design innovation unmatched in the industry – for example by including factory installed insulation and interior stud walls into the pre-fabricated panels. And it represents efficiency, because the prefabrication enables offsite builds and simplifies onsite assembly. Projects that were manual, tedious and labor-intensive become efficient with SlenderWall – they even enable consolidation of tradesmen, lowering construction expense. The serendipity of SlenderWall's benefits is no coincidence – it follows a school of thought leadership grounded in operational efficiency and American process innovation.
By making an inefficient business efficient, SlenderWall enables new construction paradigms. Such an approach has worked, famously in other venues. One example is Ray Kroc's inspired efficiency as a business model for McDonalds. Their centralized distribution to locations everywhere is not unlike Smith-Midland's Virginia precast plant, where ready-made SlenderWall panels deploy ready to assemble a new generation of great architectural design.
Kroc's philosophies would have played well in the construction industry. After all, one of his most famous quotes was, "Luck is a dividend of sweat. The more you sweat, the luckier you get." When Kroc launched the first McDonalds franchise in Des Plaines, Illinois in 1955, he wanted to build a business model focused on process and uniformity, bringing food consistency to locations across America. They may have been selling hamburgers, but the model is relevant in construction as well.
Much like Smith-Midland's SlenderWall product, McDonalds thrived because of its centralized, systematic product and process design, yet regionalized and distributed market channels. Kroc believed the system approach would enable scalability at the restaurant level. By centralizing the complexity of the business, franchise operators could be free to serve customers – and even innovate. For example, the Big Mac and the Egg McMuffin were both the designs of franchisees!
To create consistently good food, Kroc knew that he would have to create uniformity in process. For centuries, construction has also been prone to human error, decentralized and inconsistent. Projects are often subject to subcontractor and shipping delays. A more organized, centralized and prefabricated approach eliminates these challenges.
With McDonalds – as with SlenderWall – the efficiency not only enabled scalability, but it passed on value to the customer.
From one account of McDonalds history:
Each worker's steps had been carefully choreographed, like an assembly line, to ensure maximum efficiency. The savings in preparation time, and the resulting increase in volume, allowed the McDonalds to lower the price of a hamburger from 30 cents to 15 cents.
And the efficiency has long enabled McDonalds to enter new markets, with disruptive efficiency. Take, for example, the specialty coffee market. Starbucks, the market leader takes, on average, takes 3-4 minutes to prepare a coffee drink. McDonalds honed the process for competitive, lower-cost alternatives to 22 seconds.
SlenderWall is likewise a disruptive brand. Within range of the Virginia precast plant, contractors and developers can plan designs that incorporate its reliable consistency to achieve bigger, better and lower-cost buildings than previously imaginable. Where some buildings would otherwise be constructed with brick-by-brick inefficiency, SlenderWall can now improve schedule, cost, efficiency, quality and consistency
Today's construction paradigms are changing for the better, with disruptive new techniques towards modular design and prefab. But as you consider just how effective such a concept is – and how successful it's been in other industries – go with the established name in the field. SlenderWall has been leading the way for 25 years and the best is yet to come.